The New Inn, Lower Cwmtwrch
The New Inn closed around 2008, and has since been converted into a private house.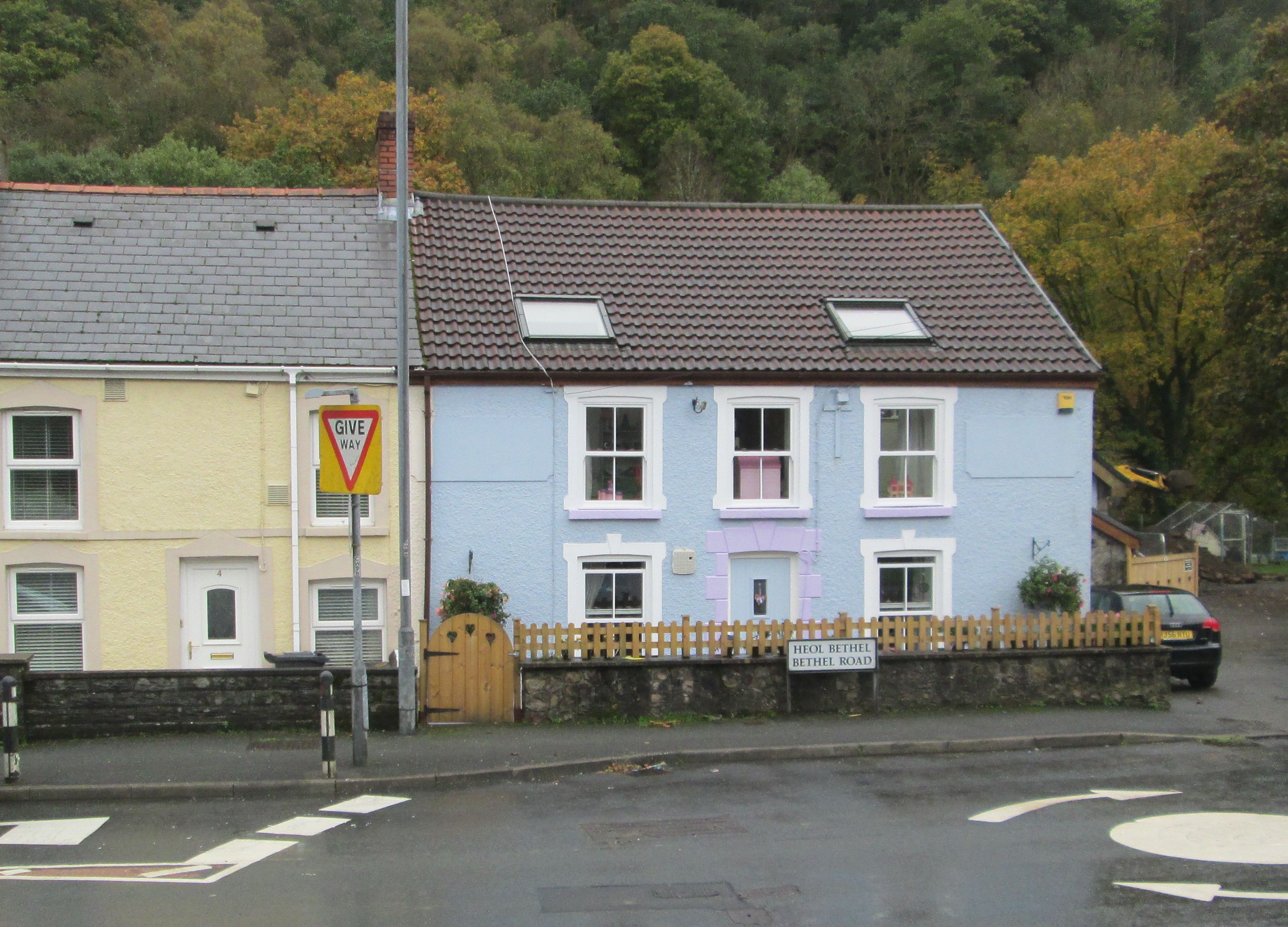 The blue building was for many years The New Inn, situated on the main road and located on the roundabout in Lower Cwmtwrch, where the right hand road heads up past Bethania Chapel towards Palleg.
---
From The Llais
From time-to-time local public houses featured in the Llais newspaper, sometimes when the licensee changes, or where the licensing authority requests changes, or where something dramatic, or noteworthy, happens at the establishment.
From the South Wales Voice Saturday August 26th 1911:-
Cwmtwrch Landlady's Narrow Escape

Mrs Sarah Jones, of New Inn, Lower Cwmtwrch (late Ystalyfera) was in the act of drawing water from a tap at the back of her house on Saturday afternoon, when a slate, weighing 6 1/2 lbs, was dislodged from the roof of the building, and fell on her head. She was knocked unconscious, and but for the fact that she was wearing a large hair comb at the time, would probably have been killed. She was attended by Dr Lewis, and is making progress towards recovery from the effects of the blow.
---
As of Summer 2019, the former New Inn is now the premises of a sort of pet restaurant.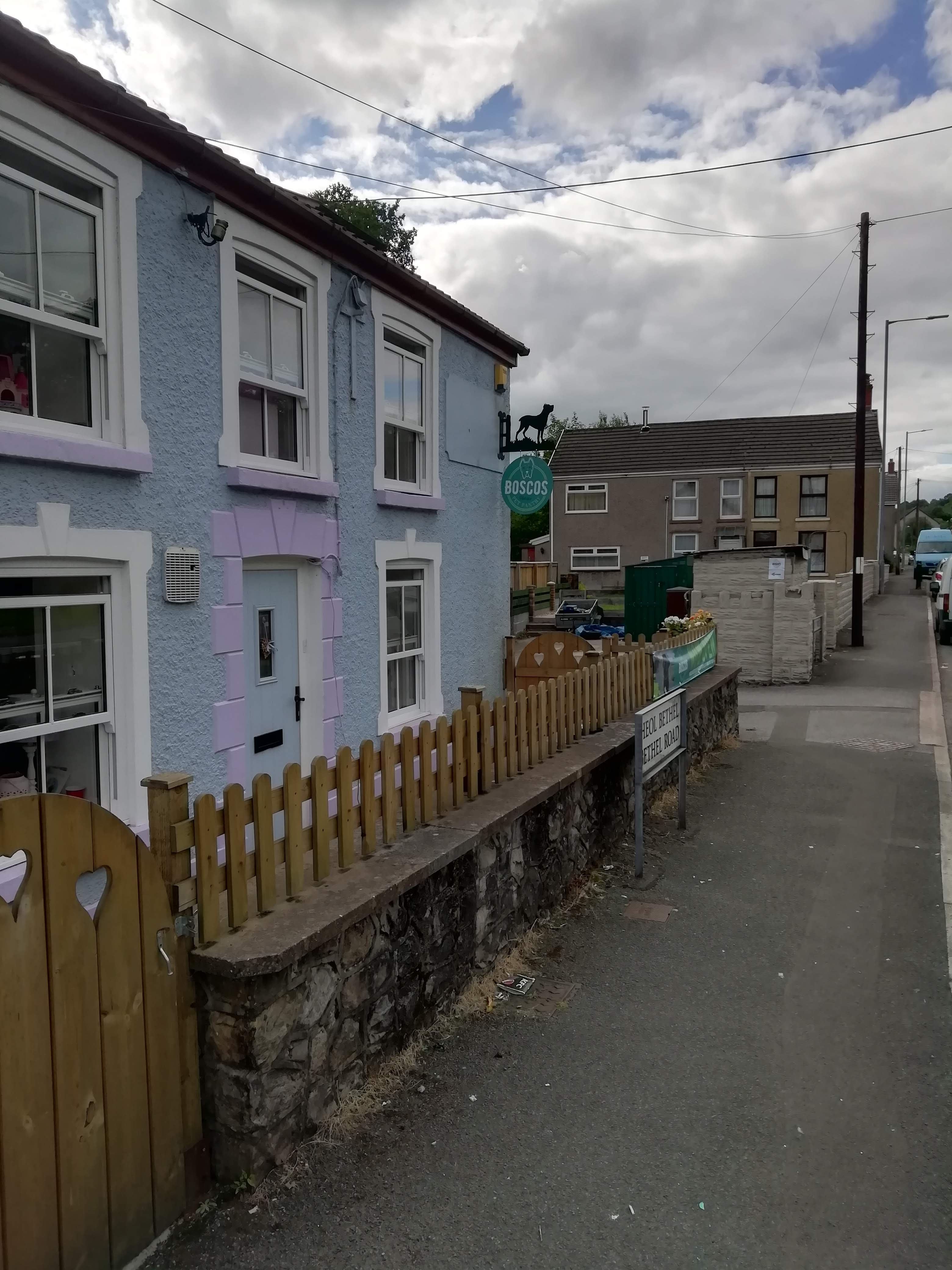 ---
Sources
These histories of the pubs have been pieced together primarily from parish burial records and associated gravestones, and from newspaper reports in the Llais.

Some of the details about pubs in the Swansea Valley beyond Ystradgynlais and in Coelbren were sourced from 'The Village Pub' by William T. Davies,a detailed history of brewing in the Neath and Swansea valleys and the history and heritage of the local pubs of the area. All proceeds from sale of this book go towards Ystradgynlais Community Hospital. Published by Dinewfr Press, copies of the book can be ordered either by telephoning them on 01269-850576 or emailing the author direct on WilliamTD@yahoo.co.uk.