Saint Cynog's Church, Ystradgynlais
Saint Cynog's Church, Ystradgynlais, is of medieval foundation, though the current building dates to 1861. It celebrated its 150th anniversary in the current church in 2011, and sadly saw the death of the Rector, Islwyn Davies, in January 2013.
An interesting aside is that it appears that locals were not sure to whom the church was actually dedicated in the decades after its rebuild - suggestions were to Saint Mary or Saint Cynlais before the incumbent vicar in 1914 dug out the details of the 1861 service and discovered it was to Saint Cynog!
---
Saint Cynog's Church was completely rebuilt in 1861. The vestry, added on to the nave-end of the church, is of more recent construction, but was sympathetically built so as to blend in perfectly with the original design. The interior of Saint Cynog's Church has numerous stained glass windows, installed at various intervals over the last century and a half.
Read More - Saint Cynog's Interior
---
The exterior of Saint Cynog's Church contains the graveyard which is still in use today. Many family monuments date back to the 19th century, and though some are crumbling, or lost beneath the turf, others built of more durable materials still stand tall to this day.
Read More - Graveyard of Saint Cynog's Church
---
Saint Cynog's Cemetery contains a number of war graves. The wargraves at Saint Cynog's graveyard include those of Private Richard Butler (pictured) who died of pneumonia while home on leave in 1918, and Brinley Davies, killed in 1944 by the bombing of the Guards Chapel, London by a V1 German flying bomb.
Read More - Wargraves at St. Cynog's
---
The Roll of Honour and Brass Plaque form the main Memorials at Saint Cynog's Church. Before the building of the Ystradgynlais War Memorial the memorials inside Saint Cynog's formed the focus of the Remembrance Day celebrations.
Read More - Saint Cynog's Memorial
---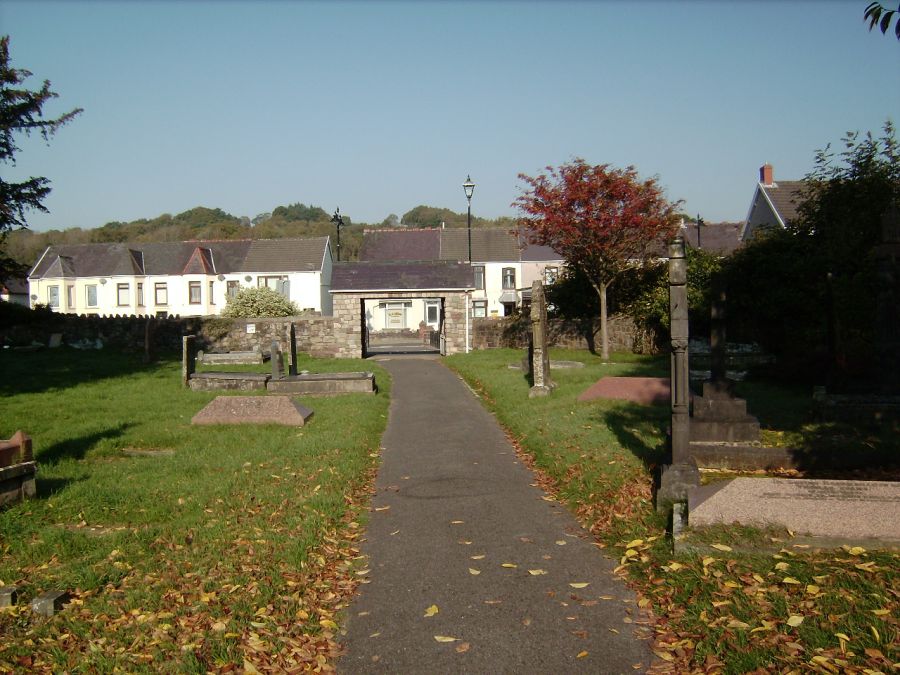 On 12th June 2011, the 150th anniversary of the reopening of St. Cynogs, Bishop John of Swansea and Brecon took the Service at 10.00am and in the evening there was a concert given by the St. Cynog Celebratory Choir formed from two local choirs and friends from other choirs who amalgamated to create one choir for this special occasion and a special song was commissioned for the evening.
---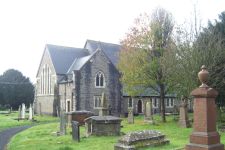 In January 2013, the Rector, Canon Islwyn Davies sadly died. His funeral was held soon after, and on 28th February a Memorial Service to commemorate his life was held at Saint Cynog's. A new Rector, Canon Dewi Roberts, was welcomed in September 2013.
View Full-sized
---
Services at Saint Cynog's Church are at:-

10:30am Holy Communion on a Wednesday
10am Holy Communion on a Sunday
11:30am Yr Offeren (Welsh Service) on Sunday

View Full-sized
---
Contact the Rector, Canon Dewi Roberts on 01639 843200 or 07729 907592. He can also be emailed at dewi@talk21.com.
View Full-sized
---
Ystradgynlais Family History Society sells CDs of the registers of baptisms, marriages and burials from Saint Cynog's Church, from 1686 up to the latter half of the twentieth century. All funds are used to fund future projects. Dates covered are as follows :-

BAPTISMS 1686-1694
BAPTISMS 1712-1968
MARRIAGES 1686-1694
MARRIAGES 1712 -1931
BURIALS 1686-1694
BURIALS 1712-1990

See their website for further details on Ystradgynlais Genealogy
www.ystradgynlaisfhs.co.uk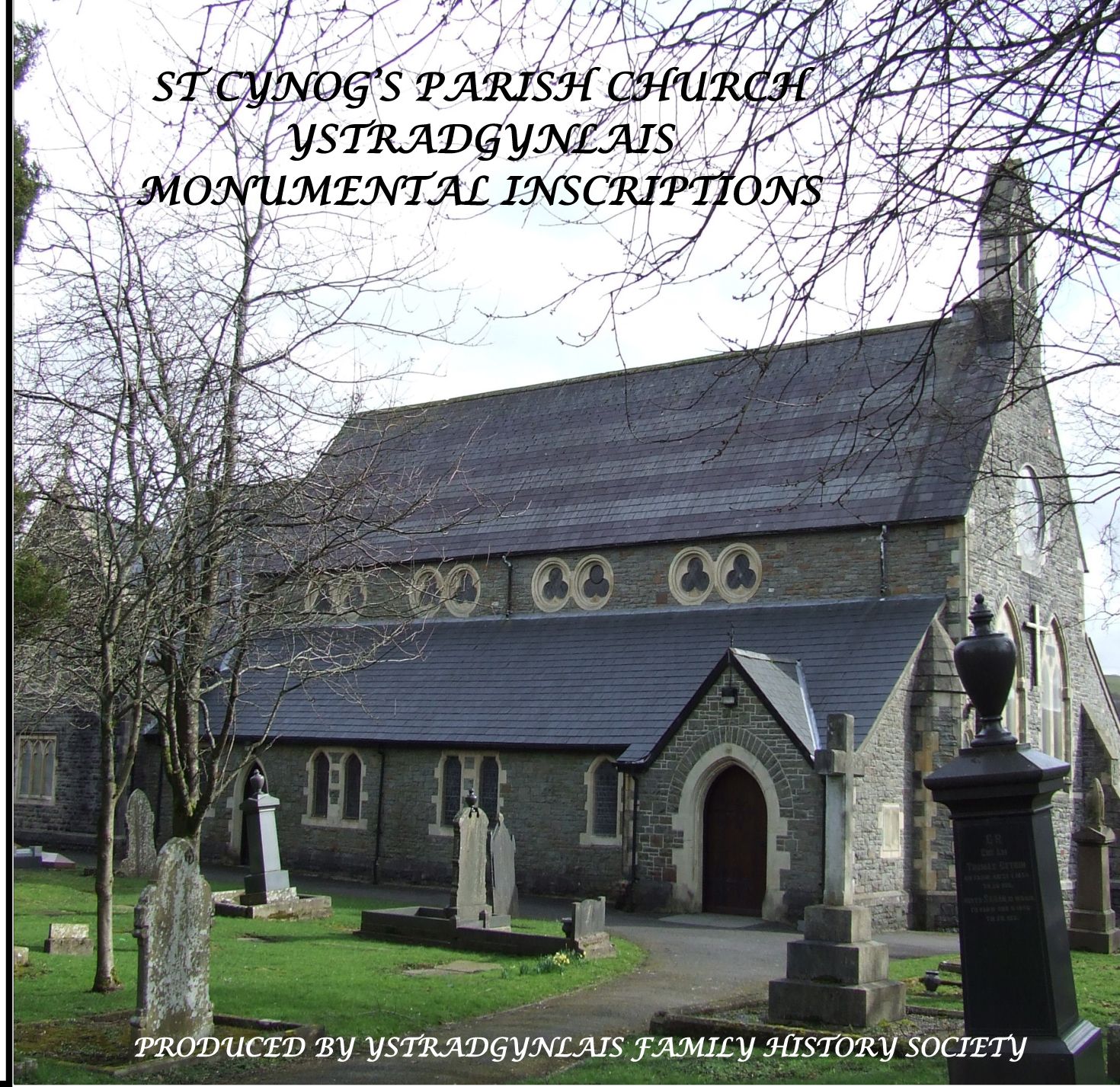 Ystradgynlais Family History Society also sells a CD of the Monumental Inscriptions of Saint Cynog's Church. Visit their website for further details on Ystradgynlais Genealogy
www.ystradgynlaisfhs.co.uk
---