Gorsedd Park, Ystradgynlais
Gorsedd Park, Ystradgynlais has gained a lot of history in the last six decades. Before then, it would seem to have just been a small park beside the church, near the river, known as Rectory Field. In 1953 preparations began for the Eisteddfod to be held there, the following year, and the first of the Gorsedd Stones was erected in July 1953. In 1954 it was host to the National Eisteddfod of Wales, and in 1957 was officially inaugurated as a the park that it now is.

As well as the Gorsedd Stones, the park includes three memorials, one of which is the Ystradgynlais War Memorial. The others are a multi-language pillar to peace, and a memorial stone from the Parachute Regiment, upon their being given the freedom of the town in 1990. Unfortunately, the original memorial tree was cut down for some reason, but a new one was planted in 2014.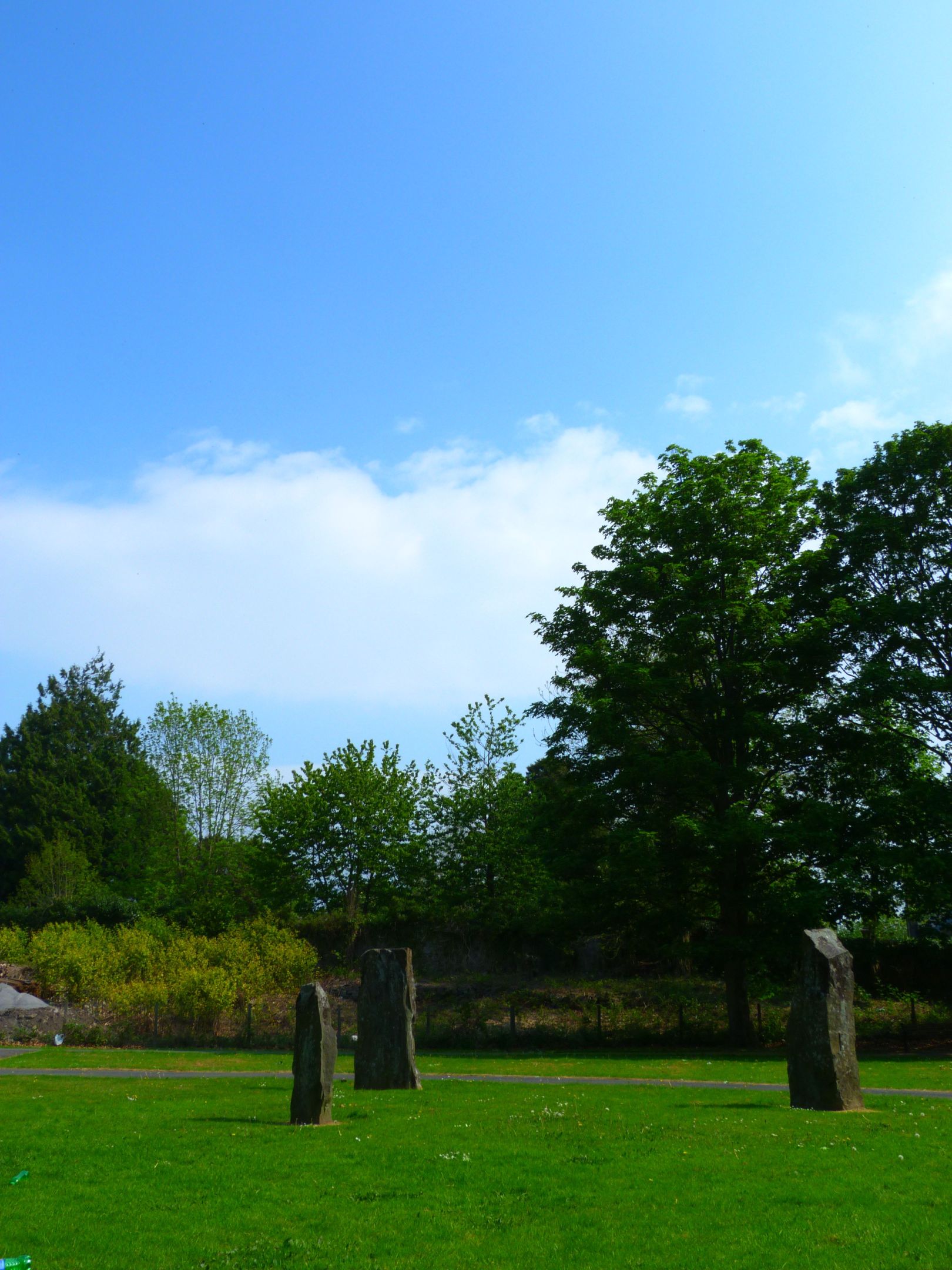 The Gorsedd Stones were erected as part of the National Eisteddfod of Wales, which was held in Ystradgynlais in 1954. Although the main festival was held on the rugby club fields, the druid ceremonies which form an essential core of the tradition were held in what is now known as Gorsedd Park.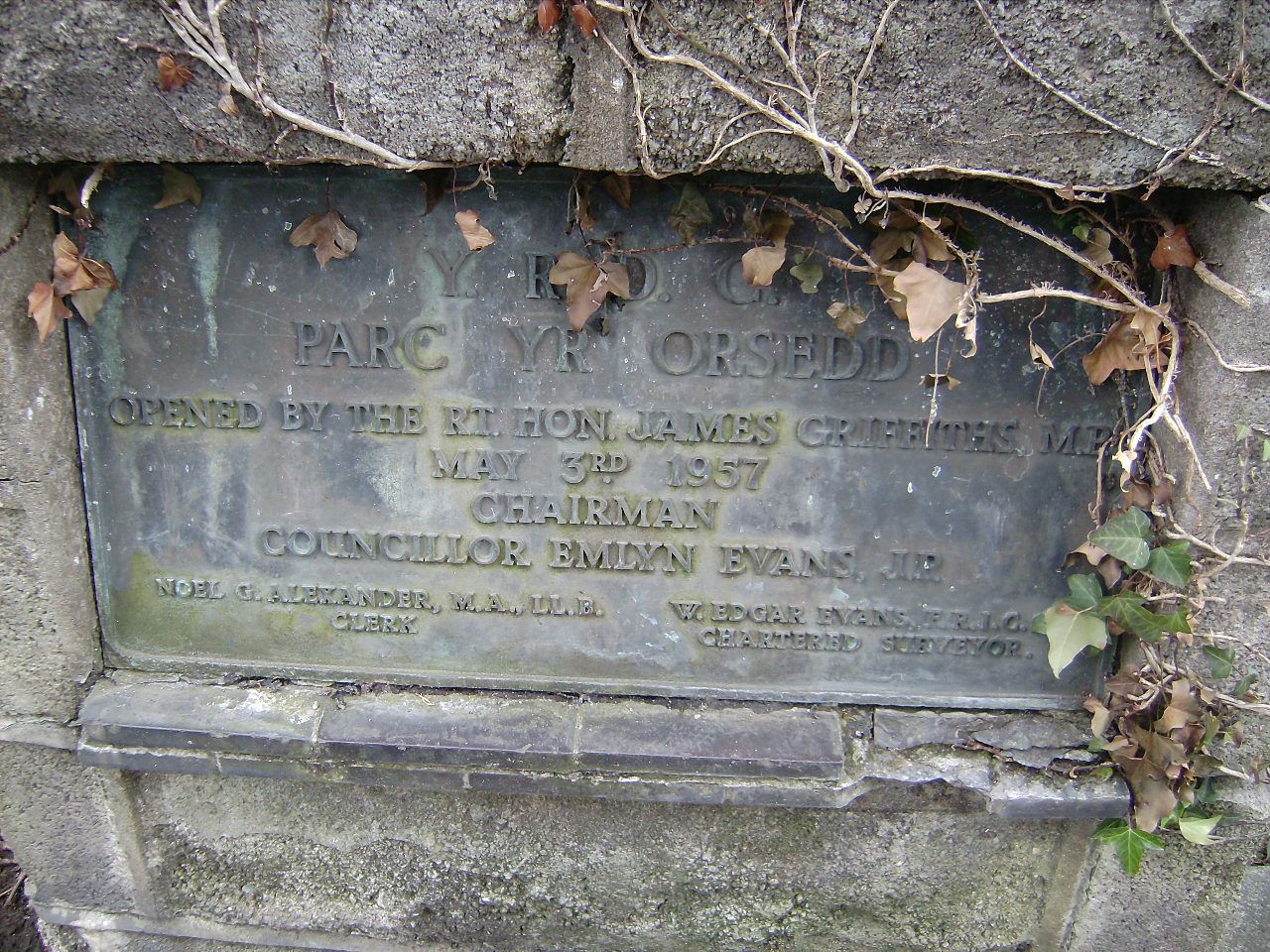 Gorsedd Park was officially opened on May 3rd 1957 by James Griffiths, MP. This stone is set in the right-hand wall of the entrance gate. Jim Griffiths would become the first Secretary of State for Wales and had a lot of local connections, being born in the Amman Valley, and living later in the district, although he was MP for Llanelli.
Chairman of Ystradgynlais Town Council, Emlyn Evans, Clerk of the Council, Noel Alexander and Chartered Surveyor, W. Edgar Evans are also commemorated on the plaque.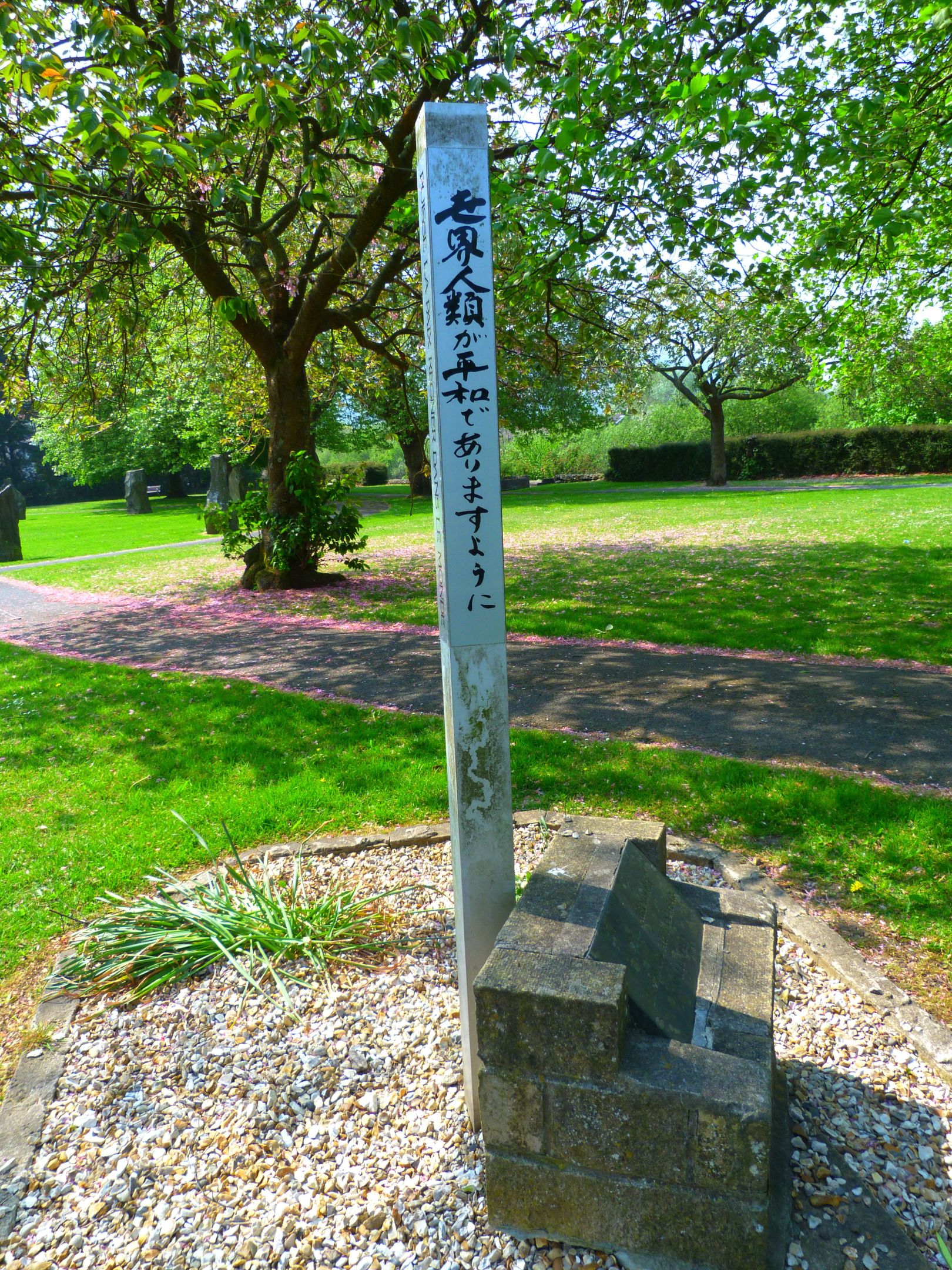 Bydded i heddwch deyrnasu ar y ddaear mai 16 1982
Let Peace Reign on Earth, (erected) May 16th 1982.

This memorial to peace in many languages was erected in 1982. If you have more information about the exact circumstances of the erection of this memorial, who erected it, and an exact date, please email:
yeargroup@hotmail.co.uk.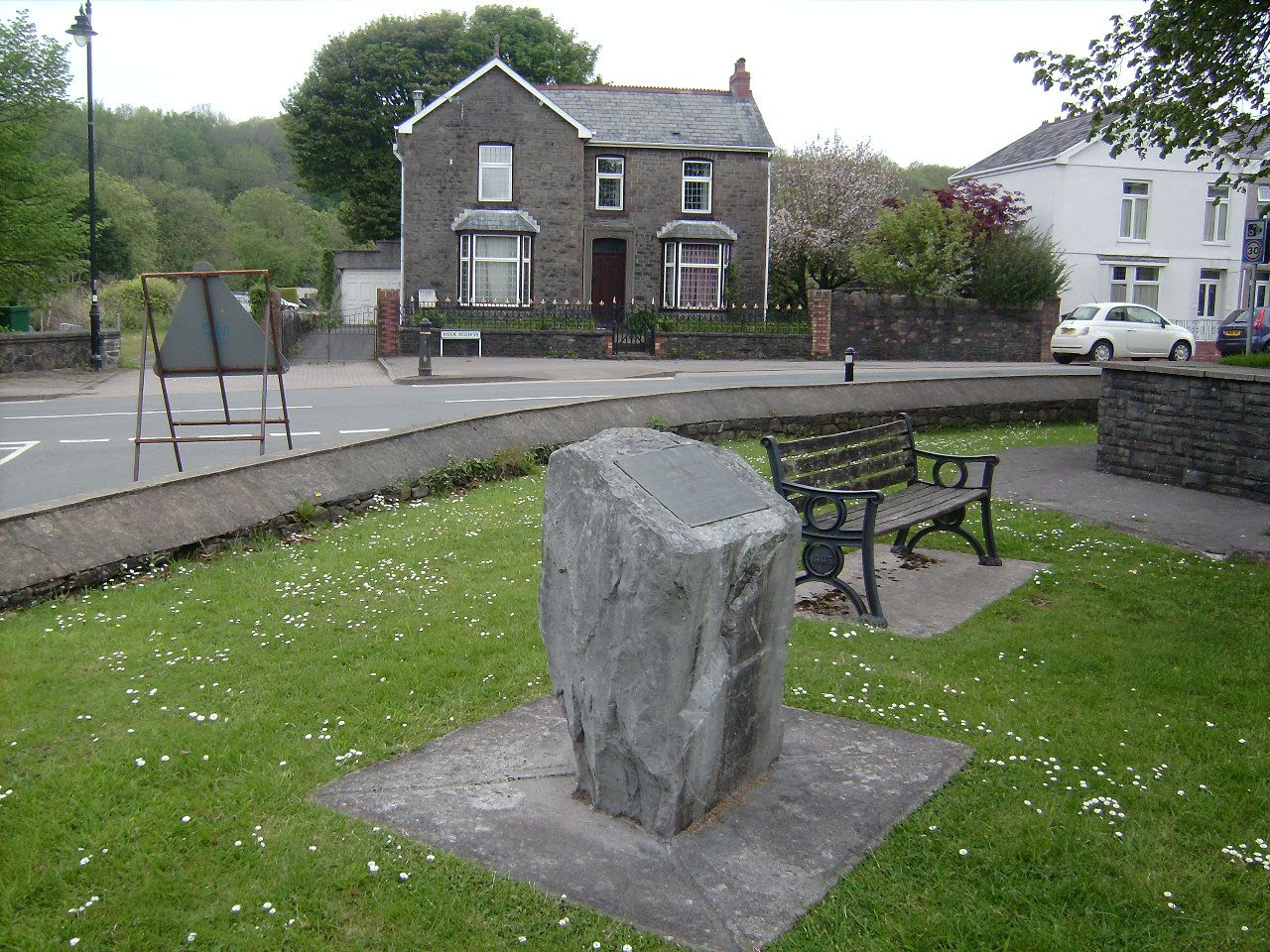 This memorial was erected when the Parachute Regiment was given the freedom of the town of Ystradgynlais in 1990. There was a memorial tree directly in front of it, but it was, perhaps accidentally, cut down in the years since dedication.
The plaque commemorating the giving of the Freedom of Ystradgynlais to the Parachute Regiment in 1990.
In 2014 a replacement tree was put up, in place of the original which had been cut down. It is a 'Gift from the Parachute Regiment to the Borough of Brecknock'.
The entrance to Gorsedd Park looks like it was a lot more impressive at one time. If anybody has photographs of how it used to look, and would like to share, please email yeargroup@hotmail.co.uk.

The Christmas lights in the trees, and the Christmas tree in the park, December 2018