Gurnos Infants School, Ystradgynlais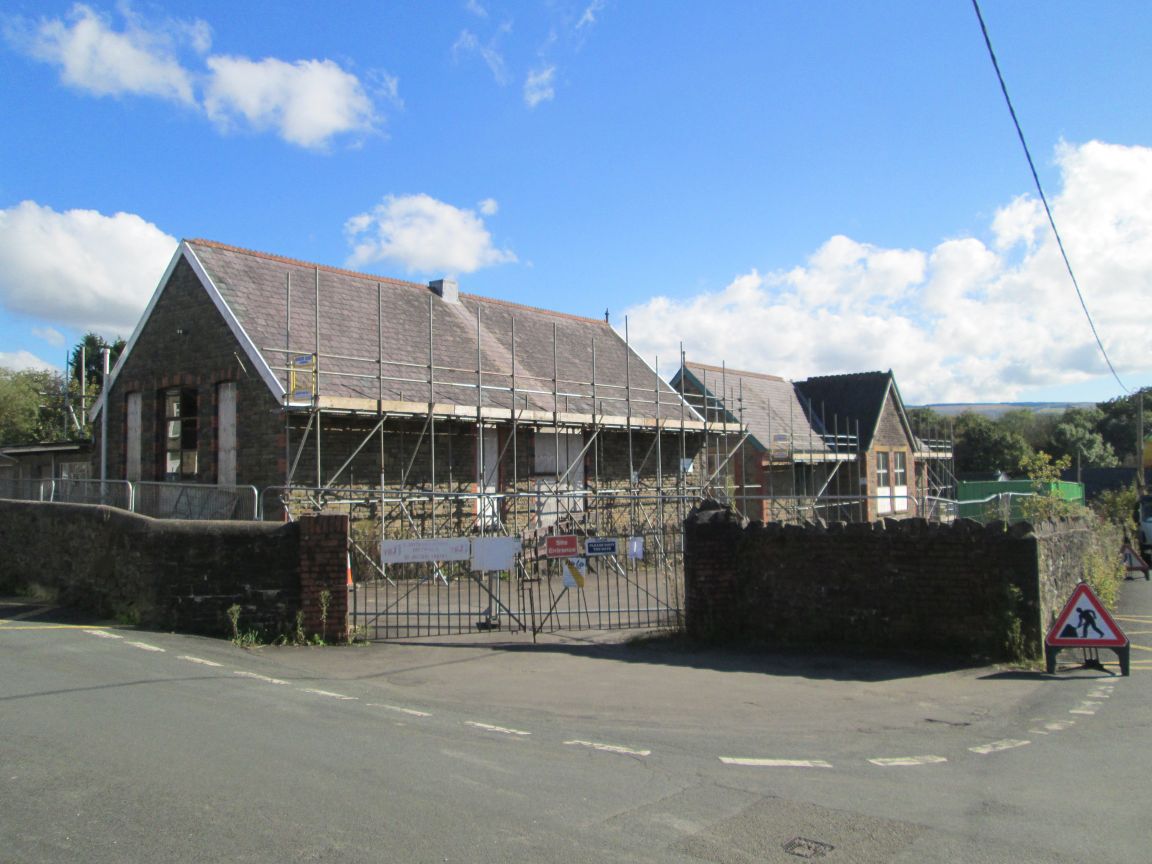 From the South Wales Voice newspaper of Friday December 18th 1953 comes this report on the retirement of the long-serving head mistress of Gurnos Infants School, Miss Elsie King, after almost 30 years in that position:-
HEADMISTRESS RETIRES AFTER 40 YEARS

A presentation of a standard lamp was made to MIss Elsie King, head-mistress of Gurnos Infants School on Friday last at the School Hall. The presentation was made on behalf of the staff and pupils by Mrs Tom Rees in the absence of her husband , to mark Miss King's retirement after 40 years of teaching.

Mr Horace Morgan, M.A., headmaster, Gurnos Secondary Modern School presided and others who spoke were Mr E Morgan, Coun, P.R. Williams, B.A., Mr D.W. Rees, B Sc, and Miss W Llewellyn.

Responding, Miss King thanked the staff and pupils and recalled many incidents in her long teaching career,in particular the 1921 and 1926 strikes when the local teaching staff did such excellent work in feeding the children.

She started her career at Colbren, went to Penrhos, and was appointed head mistress at Abercrave in 1918 where she remained until 1924 when she was appointed head mistress of Gurnos Infants School.

During the last war she was an active worker with the W.V.S. and was in charge of savings which resulted in over £33,000 being collected. In 1945 she attended a garden party for savings workers at Buckingham Palace.
Miss Elsie King retired in 1953 and was succeeded by [IF YOU HAVE THIS INFORMATION PLEASE LET US KNOW]. In June 1959, Miss Dorothy Phillips took over as Headmistress.
From The Voice newspaper, Friday June 5th 1959:-
NEW HEAD

Miss Dorothy Phillips, Brecon Road Ystradgynlais, has been appointed Headmistress of Gurnos Infants School
She was formerly Headmistress of Adelina Patti Hospital School, and was educated at Penrhos, Maesydderwen, and Barry Training College.

---
All copyright remains with the original copyright holder, and all original research is copyright Val Trevallion, YEARGroup and is put online as a free community project.
You can contact the Ystradgynlais and Ystalyfera History and Heritage websites by emailing: webdesign@wolfianpress.com
or Val Trevallion by emailing yeargroup@hotmail.co.uk.