Ystradgynlais - The Local Area
Gurnos Secondary Modern (Boys) School, as was, produced its in-house quarterly magazine Y Gurnosydd from December (Winter) 1948. Given that Gurnos Secondary Modern Boys School and Ynyscedwyn Secondary Modern Girls School merged their secondary pupils into the new Maesydderwen comprehensive school in 1954, its probable that this in-house magazine had no more than five-and-a-half years of life, if indeed it was kept up with after the initial spurt of enthusiasm.

YEARGroup has in its possession copies of Y Gurnosydd from December 1948 and from Summer 1949. Among talk of sports, class characters, and the impending world of work, these magazines carried local history studies of Gurnos and the surrounding area.

We present these here, divided into their subject matter, rather than in their original flow within the magazine, as this is the most useful approach to a modern audience, wishing to learn about the locality of Ystradgynlais, and those features of some age that remained standing in the 1940s. Some still do today, but others have been swept aside by the tide of modernity and are now just names or memories.
---
Ynyscedwyn House is one of the primary lost landmarks of Ystradgynlais. Central to the Gough family estates in the district, it was demolished in the last few decades and replaced with up-market modern housing.
Read More - Ynyscedwyn House
---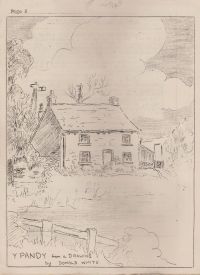 Y Pandy cottage used to stand by the banks of the canal. Today, it survives, as part of the garden centre behind what is now Home Bargains (the old Co-Op) near to the All Blacks Arms (the former Aubrey public house).
Read More - Y Pandy
---
Glynmeurig had a detailed history, beginning in 1702.
Read More - Glynmeurig
---
---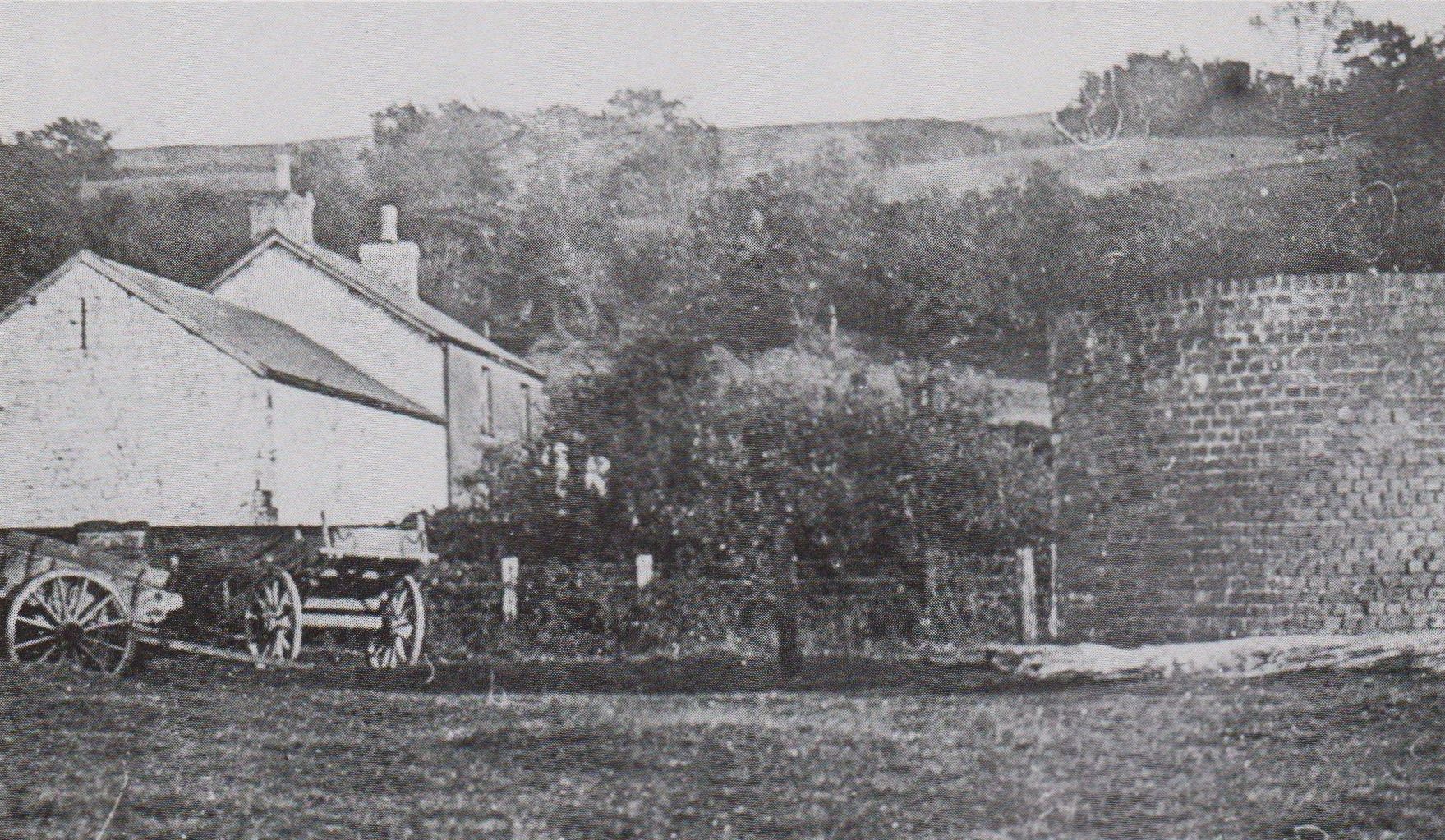 Hendreladis Farm, Penrhos, Ystradgynlais has now disappeared. The name lives on in that of the road where the local council offices are, near to the new school in Penrhos.
Read More - Hendreladis Farm
---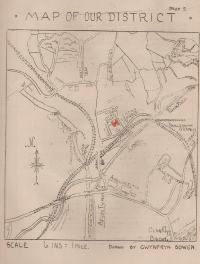 Gurnos used to look quite different to how it does today. As this map from 1948 shows, it is not just in what has come since - the council estate and modern buildings - but what has been lost. Both the railways and canals have disappeared from the modern map of the area, and the road network no longer connects in the same fashion as once it did.
Read More - Maps of Gurnos
---
---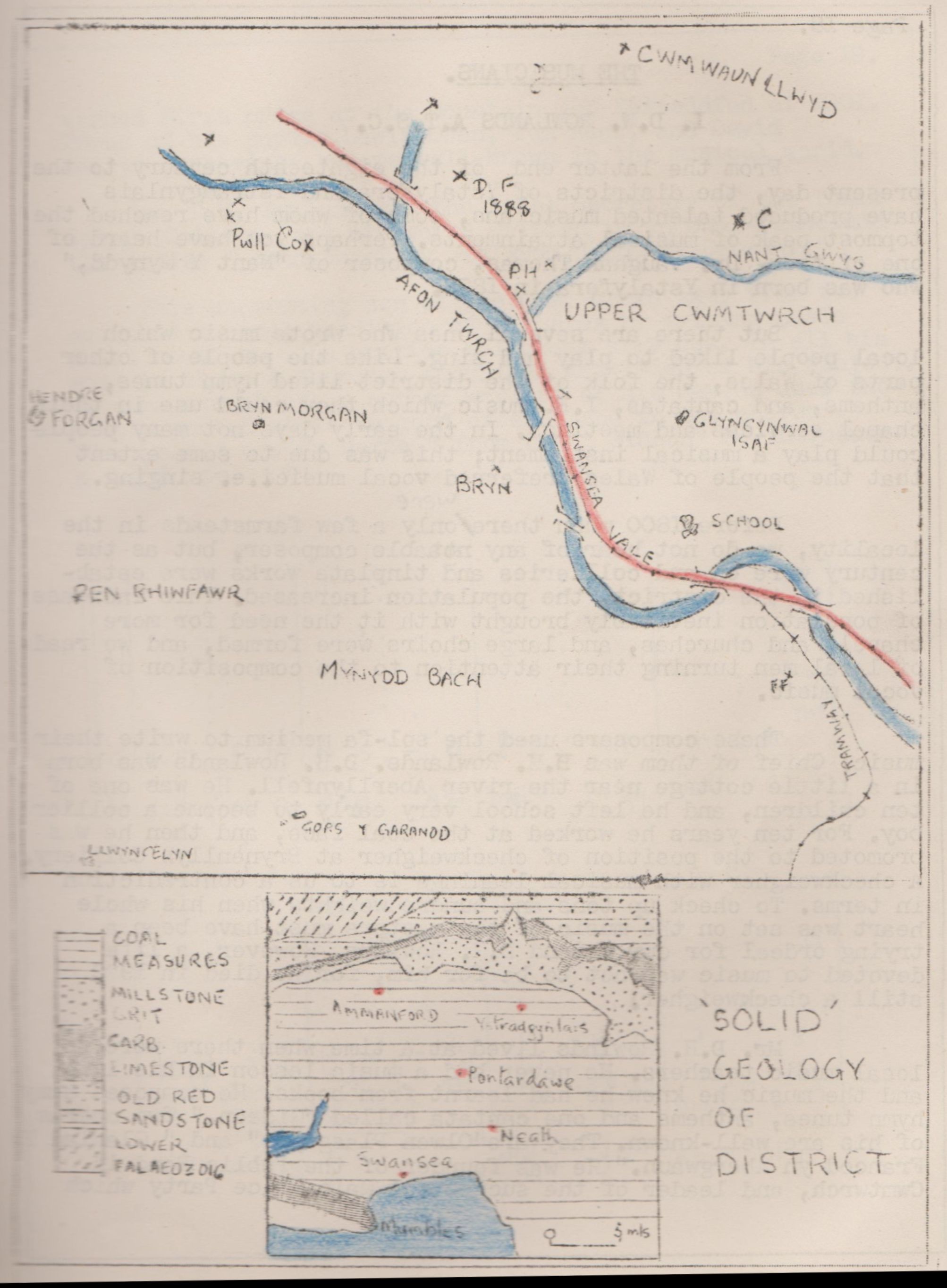 The coal industry in the Gurnos area was the topic of an article in the Summer 1949 issue of Y Gurnosydd. This followed an article on the geology of Gurnos, which is of course crucial background for the presence of coal, and a map was produced relevant to both.
Read More - Coal Industry in the Gurnos area