Views of Gurnos School
Ystradgynlais
As of Spring 2016, Gurnos School was still closed, and not used by any other organisation. These photographs were taken from outside of the now-locked-down perimeter.
The lower end of the school, looking towards what used to be a public access from the local park.
---
The windows that used to bring light to the classrooms are boarded up.
---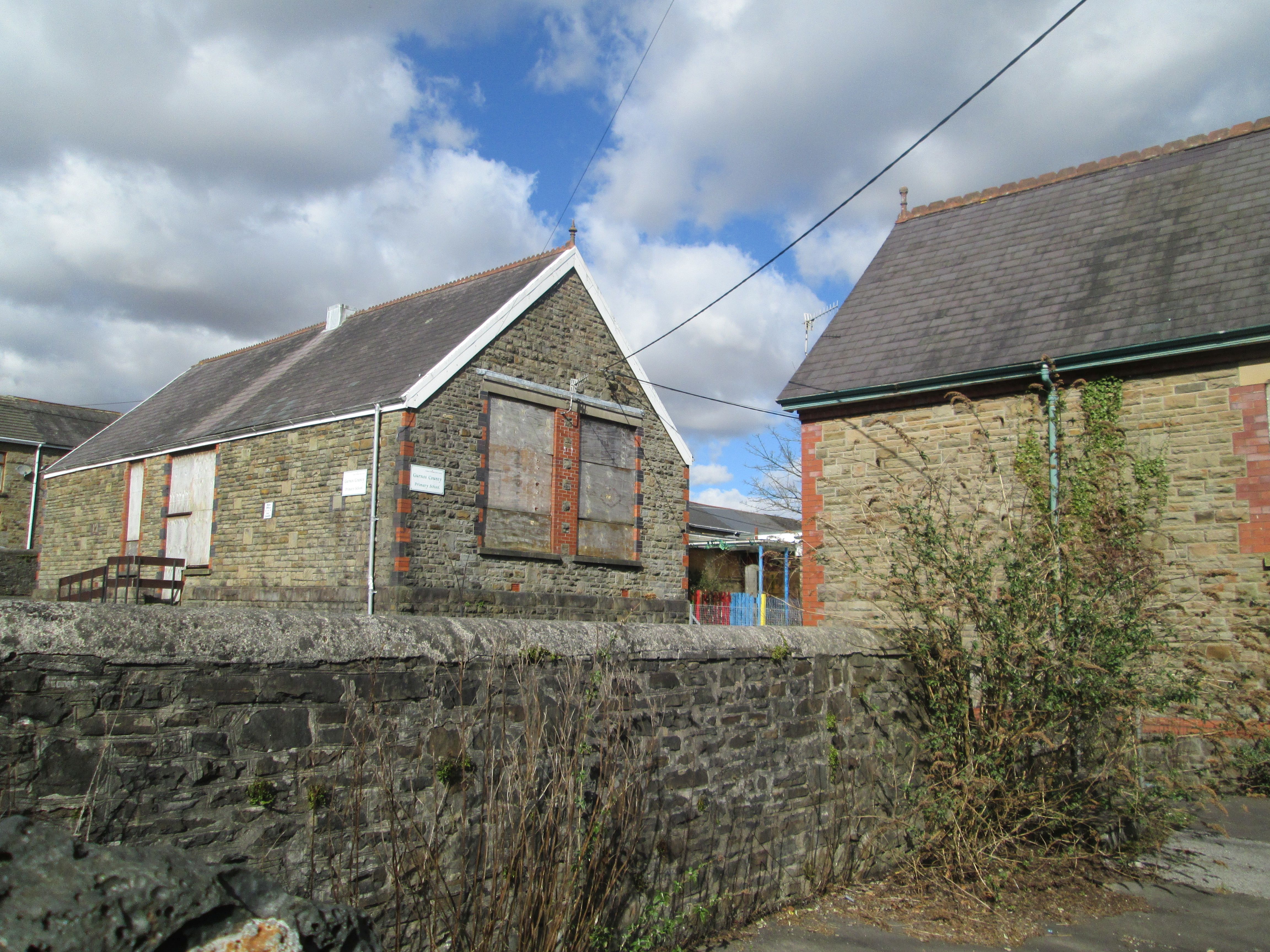 The wall that divides the upper and lower sections of the playground
---
Looking towards the early years section of Gurnos School
---
A side view of the lower block of the school
---
A ramped walkway into the school would have provided access
---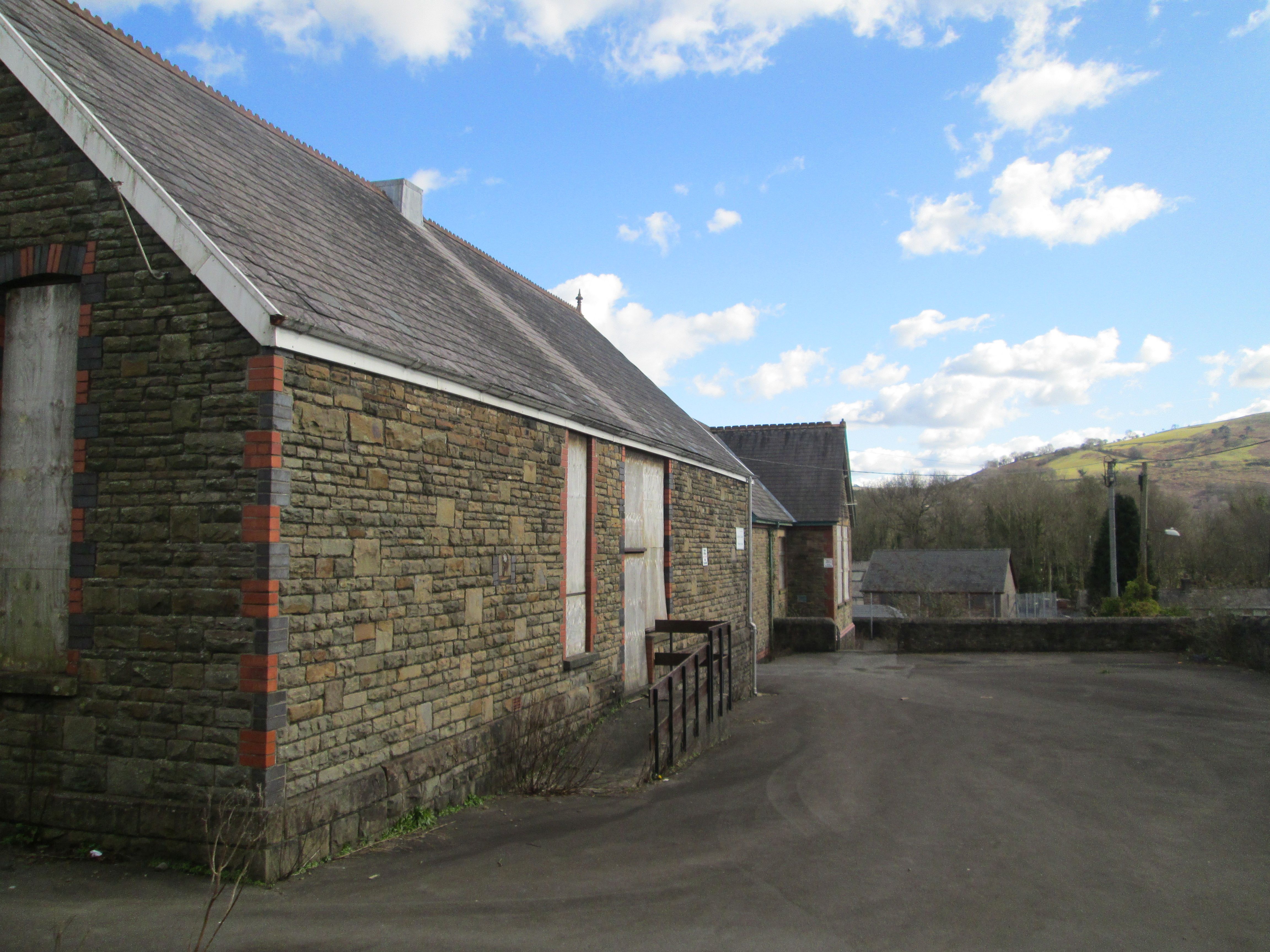 Looking down the playground from the main gates of the school, with the wall dividing the upper and lower playgrounds on the right.
---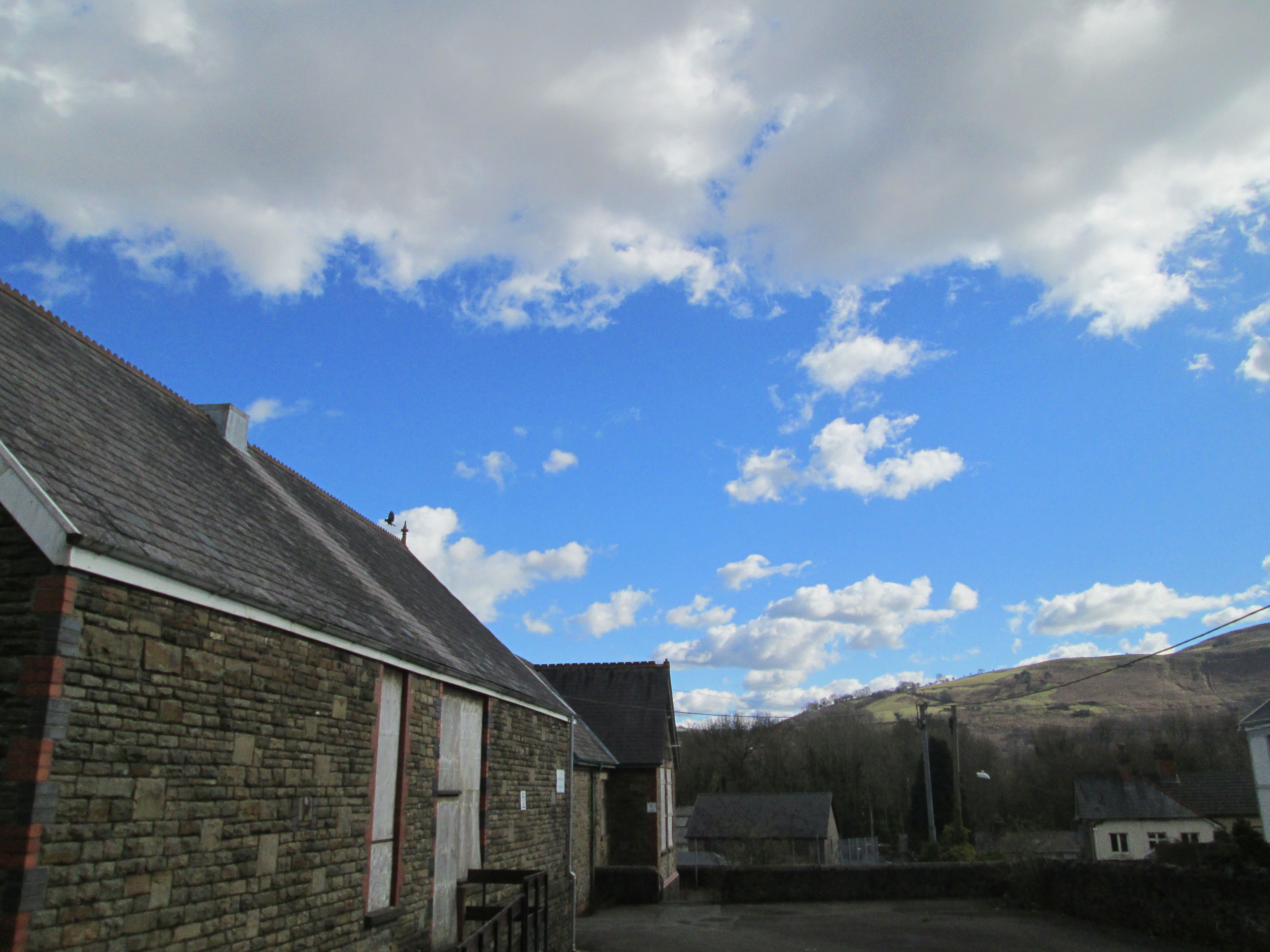 The skies and the hills provide a wonderful vista from the playground at the lower end of the school.
---
The kitchen area of the school, that faces onto the terraced houses.
---
The rear of the school, where the view looks out over the trees of the park, towards the hills in the distance.
---
---
All copyright remains with the original copyright holder, and all original research is copyright Val Trevallion, YEARGroup and is put online as a free community project.
You can contact the Ystradgynlais and Ystalyfera History and Heritage websites by emailing: webdesign@wolfianpress.com
or Val Trevallion by emailing yeargroup@hotmail.co.uk.