Classrooms of Cynlais Primary School, Ystradgynlais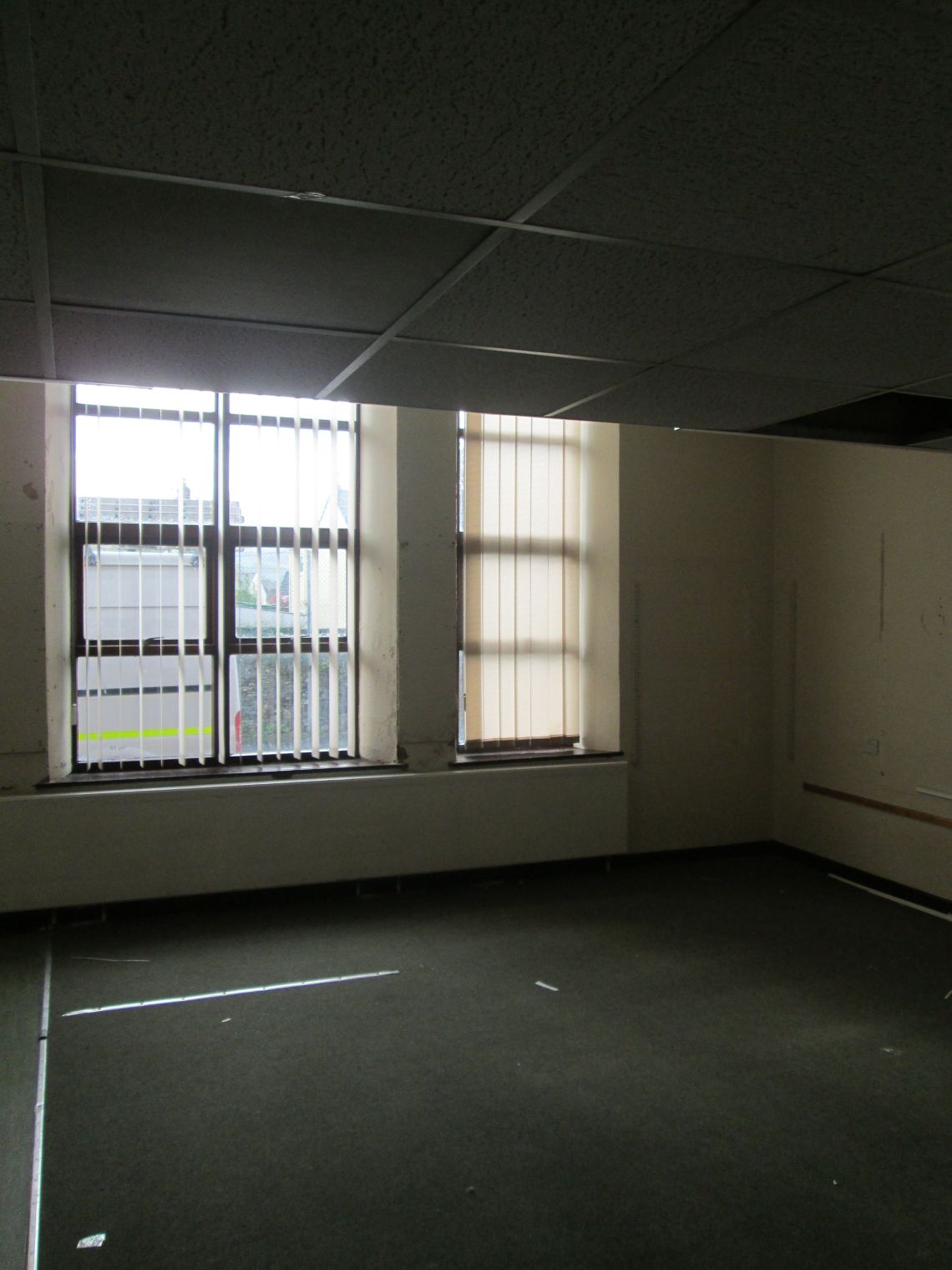 Empty of desks, children, teachers and all the paraphernalia of a living school, this classroom looks bereft.
---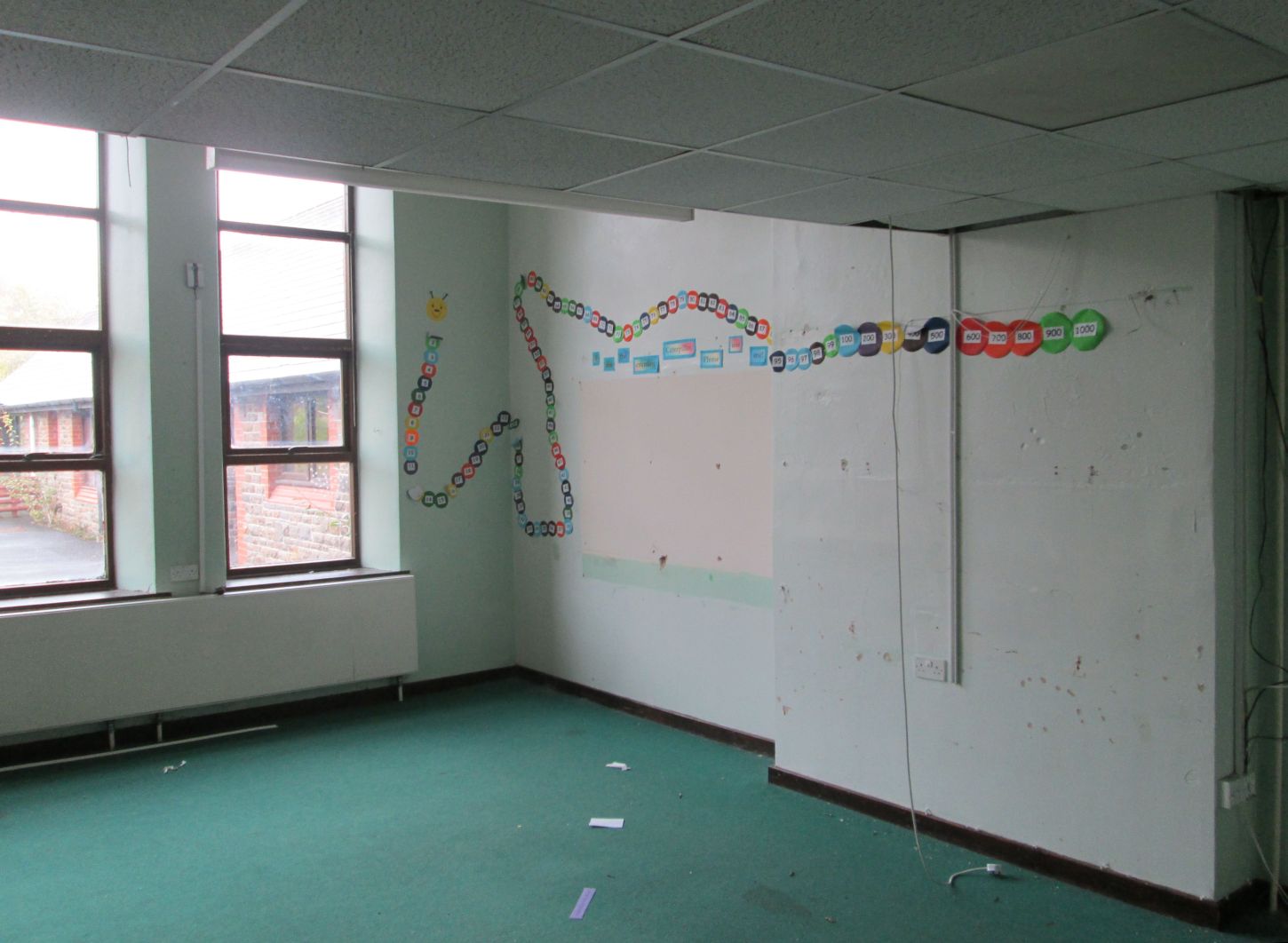 A number line in the form of a caterpillar, perhaps one very hungry for the numbers!

'I am the counting caterpillar, please use me!'
---
Upon the whiteboard are the names of sweets in a 'Sweet Shop' presumably for a mathematical exercise.
---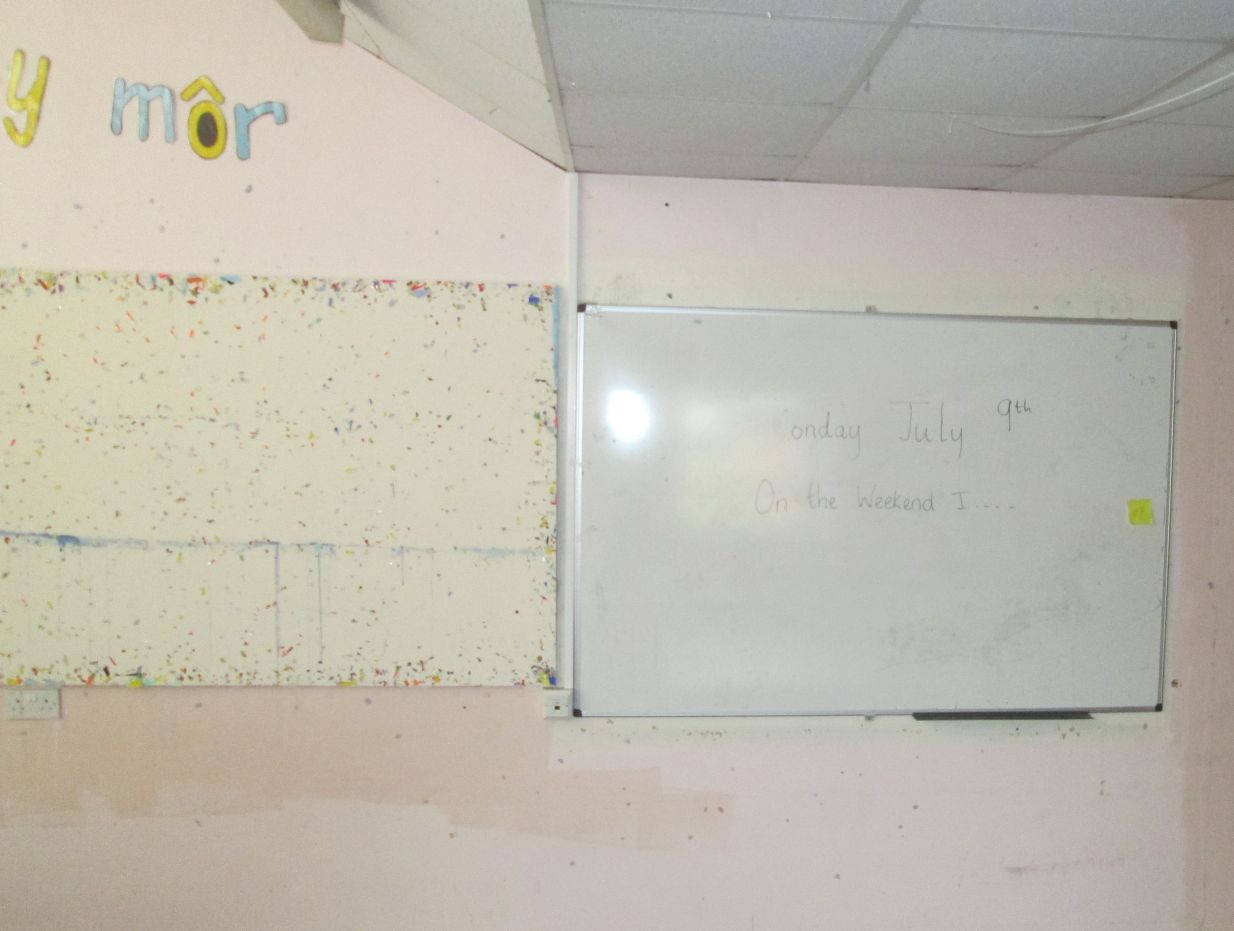 The date on the board is 'Monday July 9th' and the work set out for the children of this class is 'On the weekend I...'
---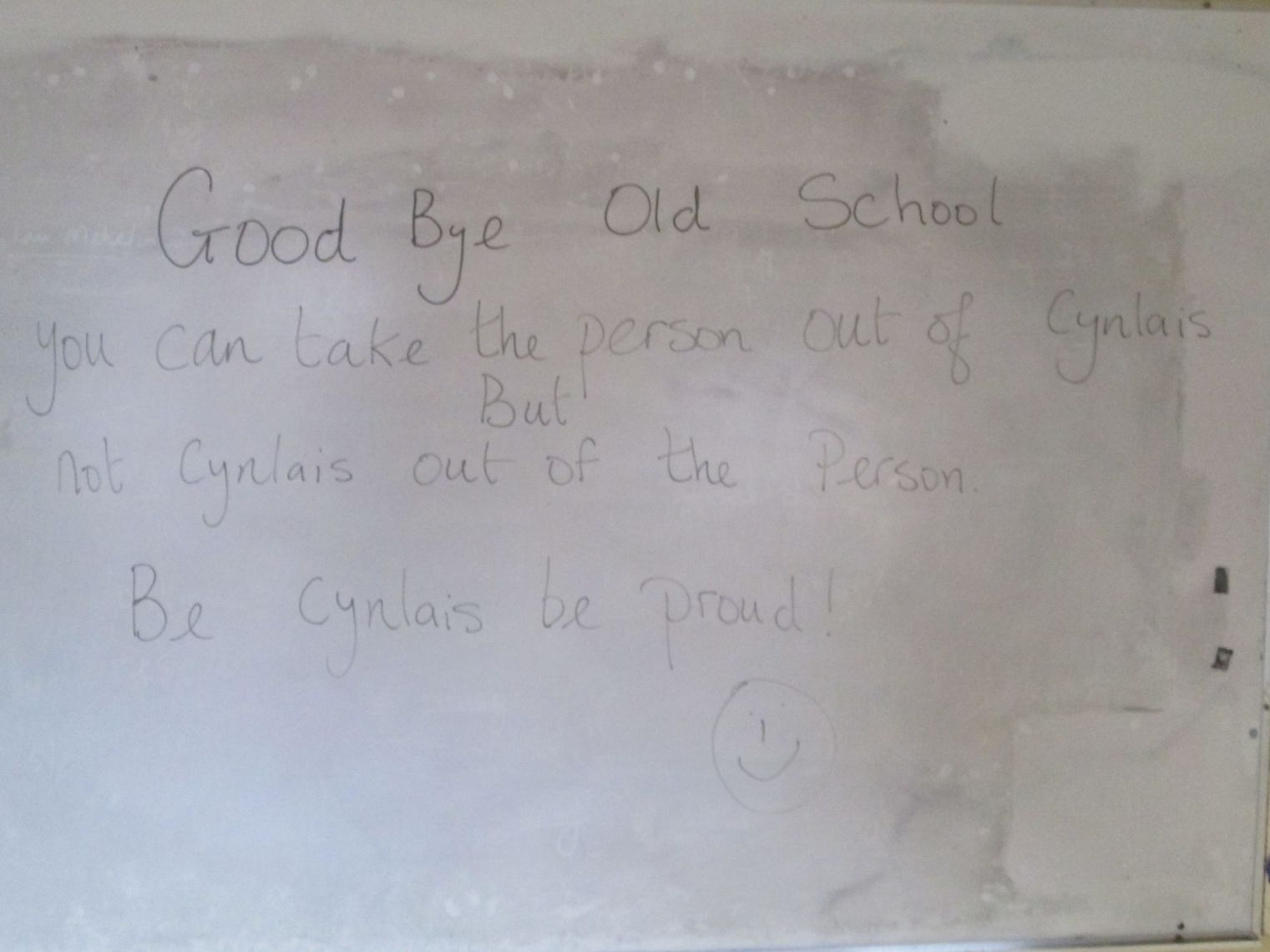 One of the teachers had written a moving farewell to a much-loved school:

Goodbye Old School
You can take the person out of Cynlais
But
Not Cynlais out of the person

Be Cynlais, be proud!
---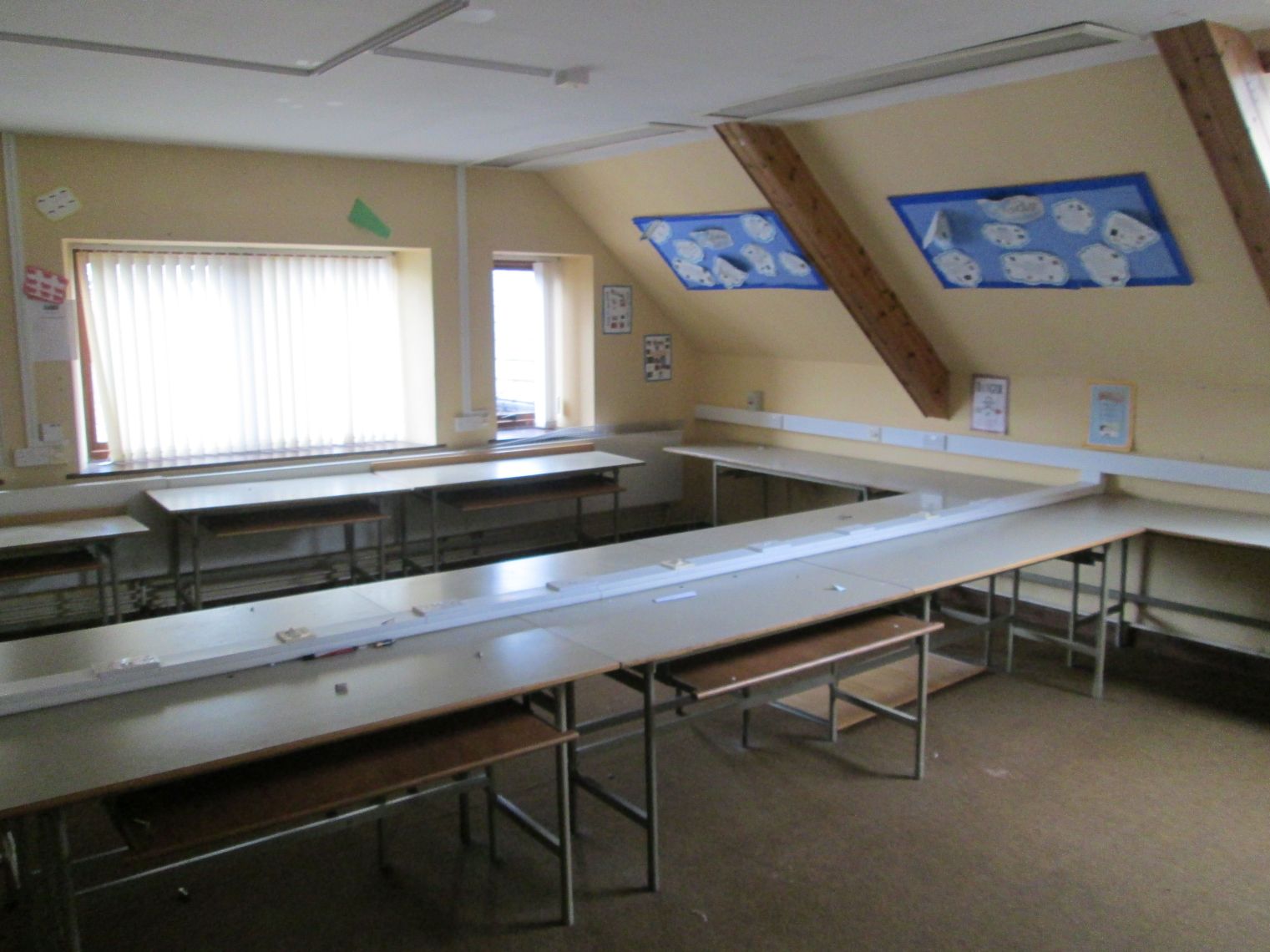 This upstairs room was set up as the IT or Information Technology suite, where teachers could take their classes to work on the computers.
---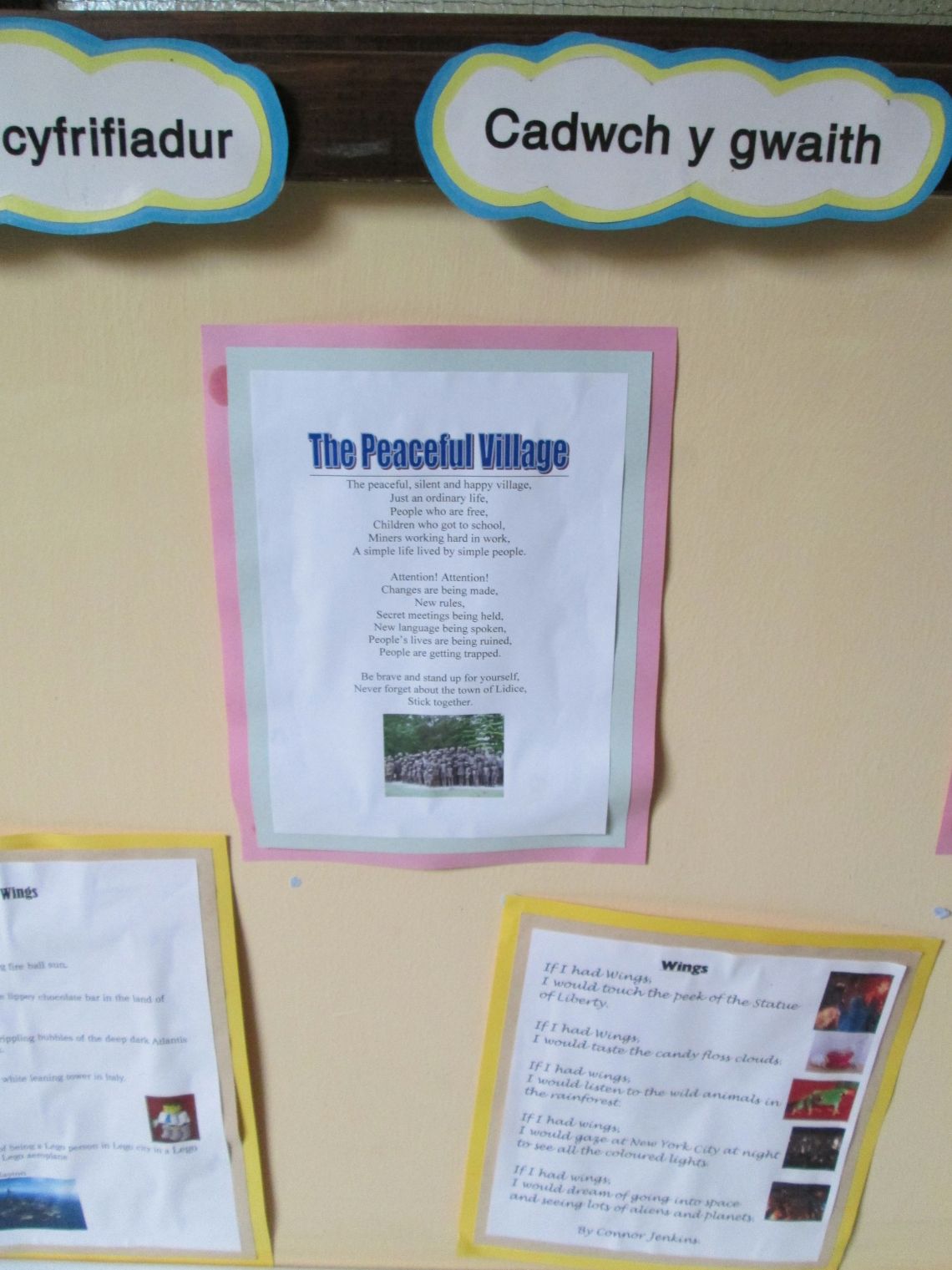 Examples of work written by the children upon the computers, includes 'The Peaceful Village' and 'Wings' both in the form of poems.
---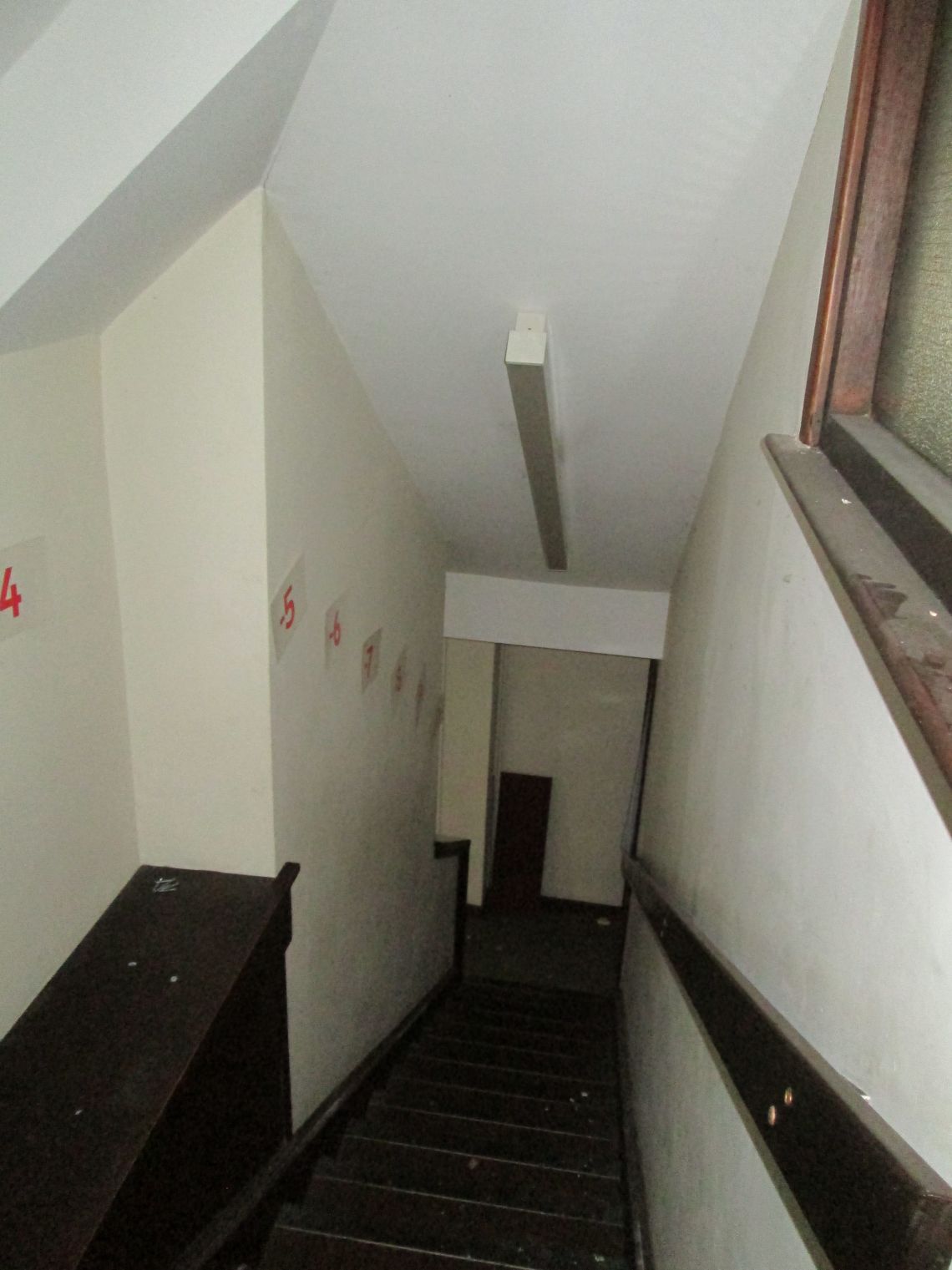 The fire exit secondary staircase from the upstairs IT Suite.
---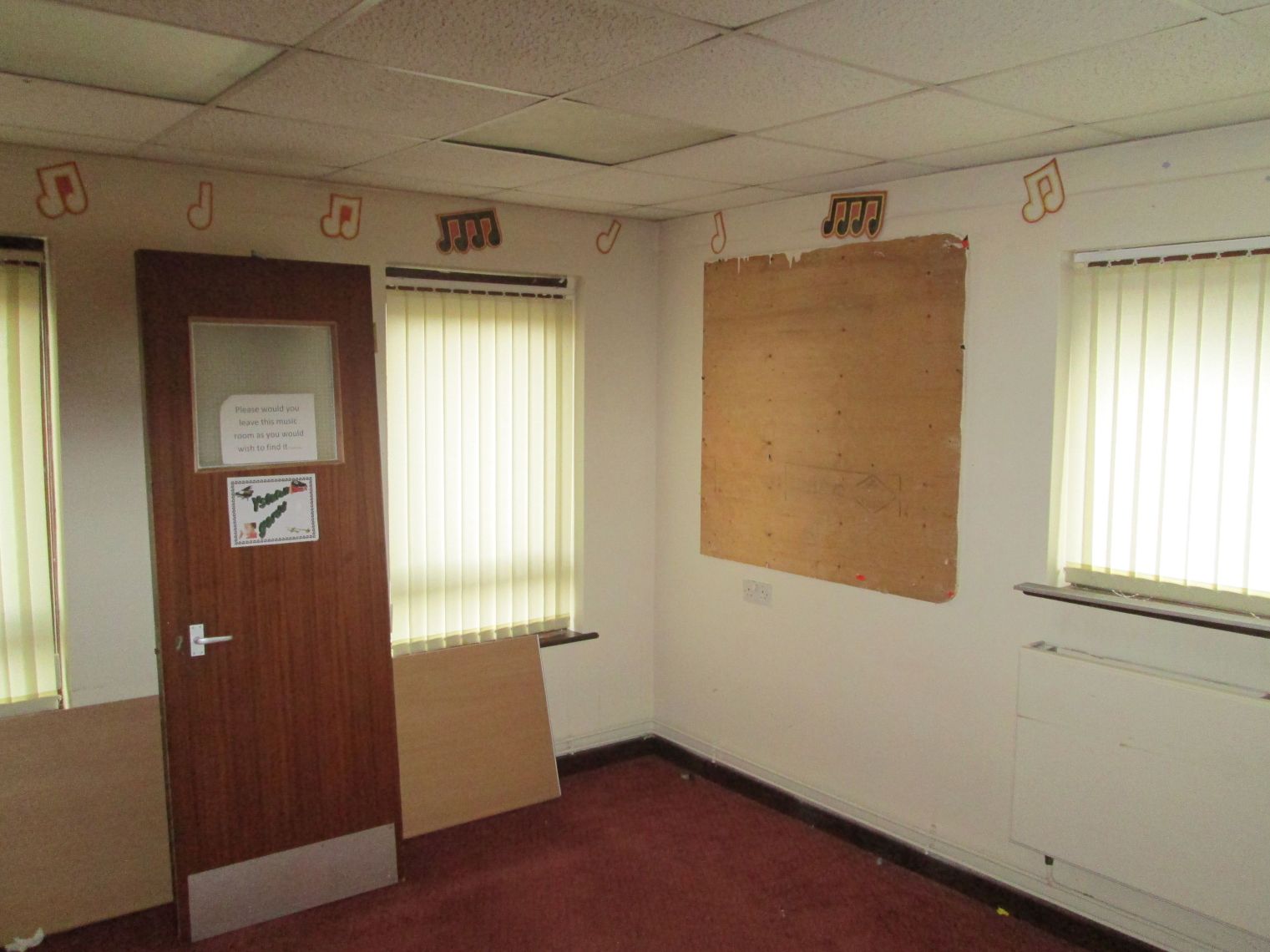 Please would you leave this music room as you would wish to find it...
---
All copyright remains with the original copyright holder, and all original research is copyright Val Trevallion, YEARGroup and is put online as a free community project by Wolfian Design.
You can contact the Ystradgynlais and Ystalyfera History and Heritage websites by emailing: webdesign@wolfianpress.com
or Val Trevallion by emailing yeargroup@hotmail.co.uk.