Displays in Cynlais School &
The Quick Cricket Cup
This display on the Victorians shows one of the staples of primary school history teaching.
---
'The Lord's Prayer' in Welsh begins

Ein Tad, yr hwn wyt yn y nefoedd
Sancteiddier dy enw

'Our Father who art in Heaven, Hallowed be thy name'
---
The school uniform of Cylais Primary School on display upon a board.
---
The display area around this sink unit had been utilised for 'Instead of Said' teaching the children to use words like 'exclaimed' or 'whispered' and so on, so as to make their writing more interested.
---
This display about the Solar System shows the major planets and other astronomical features.
---
Quick Cricket Cup
This cup was standing on a window ledge inside Cynlais School.
---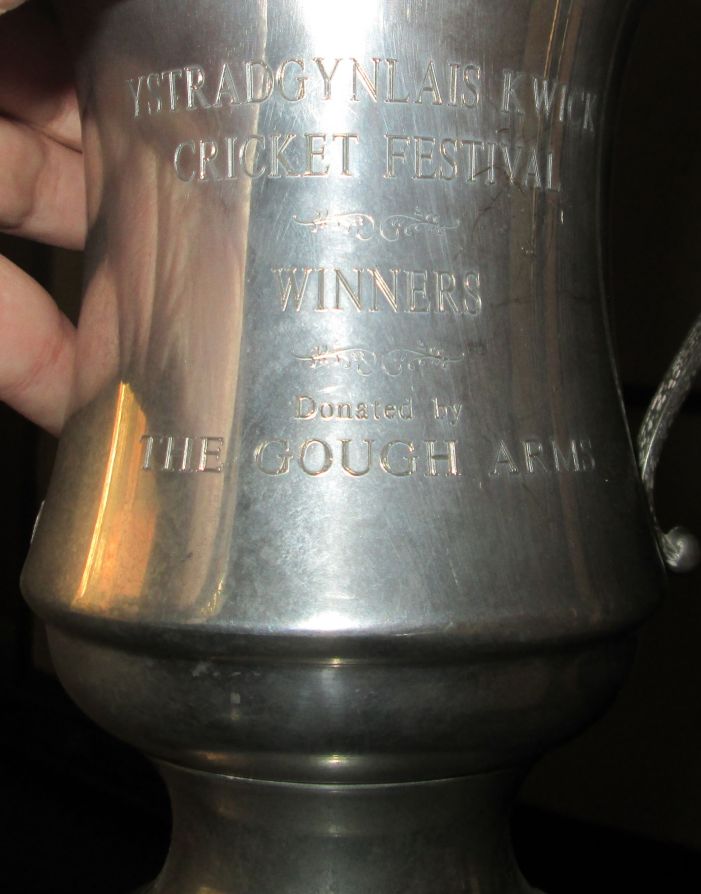 This slightly battered cup was inscribed with the titles:-

Ystradgynlais Kwik Cricket Festival
Winners
Donated by The Gough Arms
---
The base has this list of winners upon it:

1997 Cynlais School
1998 Cynlais School
1999 Caehopkin School
2002 Ysgol Gymraeg Ynyscedwyn
2003 Cynlais School
2004 Ysgol Gymraeg Ynyscedwyn
2005 Ysgol Cynlais
2006 Ysgol Cynlais

---
From this angle, the somewhat battered aspect of the cup can be seen.
---
All copyright remains with the original copyright holder, and all original research is copyright Val Trevallion, YEARGroup and is put online as a free community project by Wolfian Design.
You can contact the Ystradgynlais and Ystalyfera History and Heritage websites by emailing: webdesign@wolfianpress.com
or Val Trevallion by emailing yeargroup@hotmail.co.uk.