Interior of Cynlais Primary School, Ystradgynlais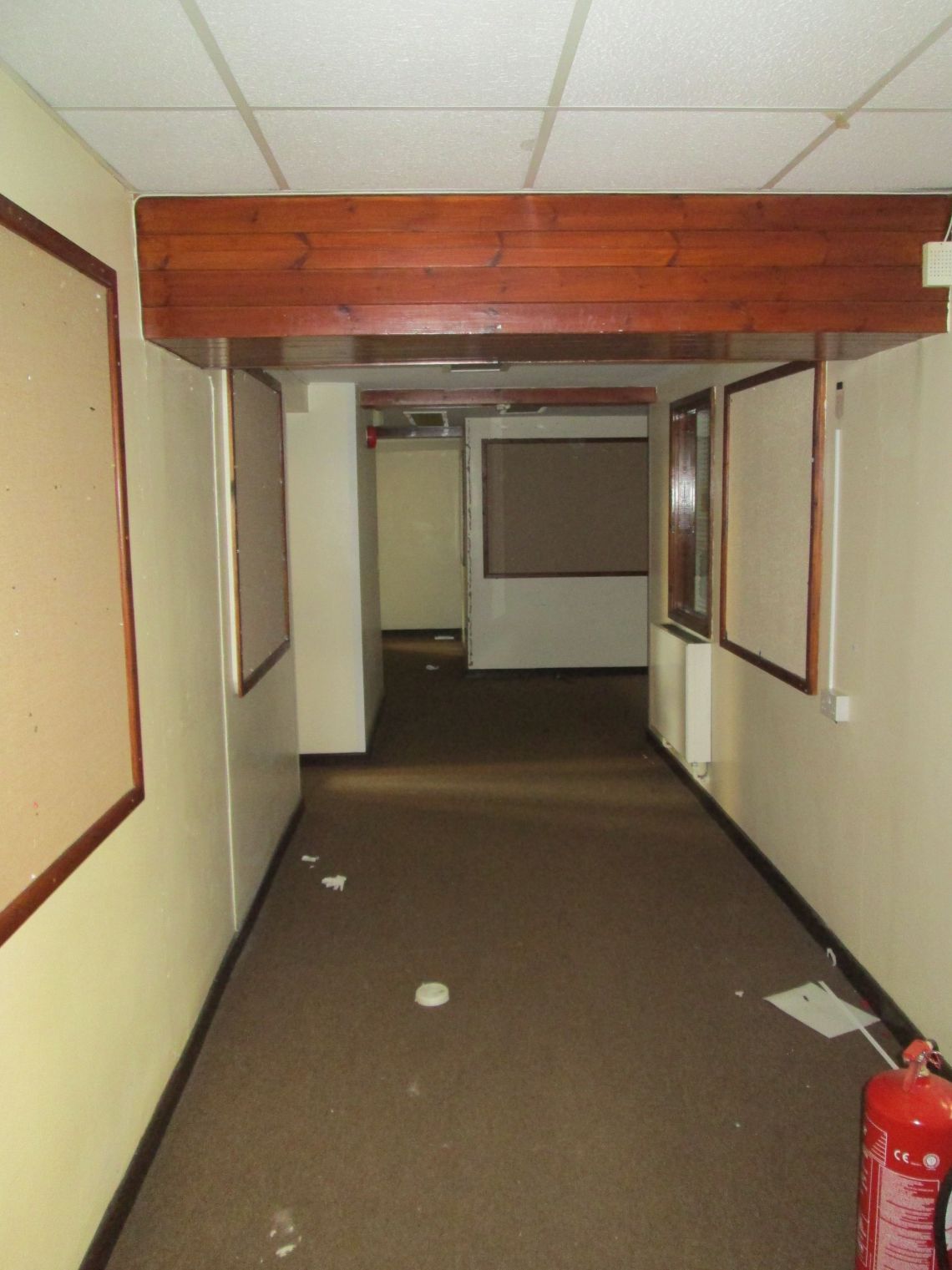 Cynlais School certainly had more corridors than it appeared to have from the outside! This one had rather a forelorn look, with all the people gone, and the walls cleared.
---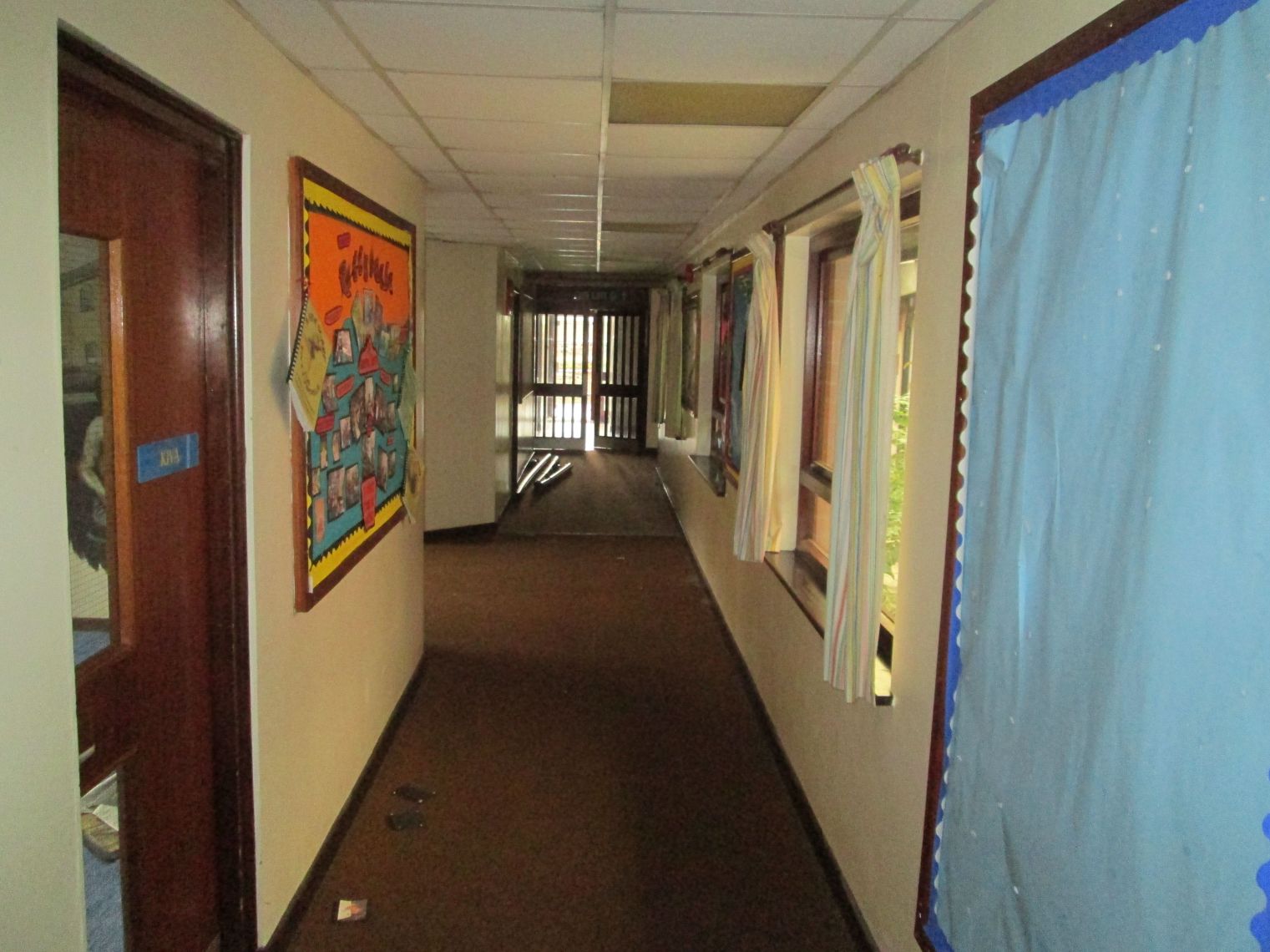 Corridors like this one had several prominent display boards on the walls.
---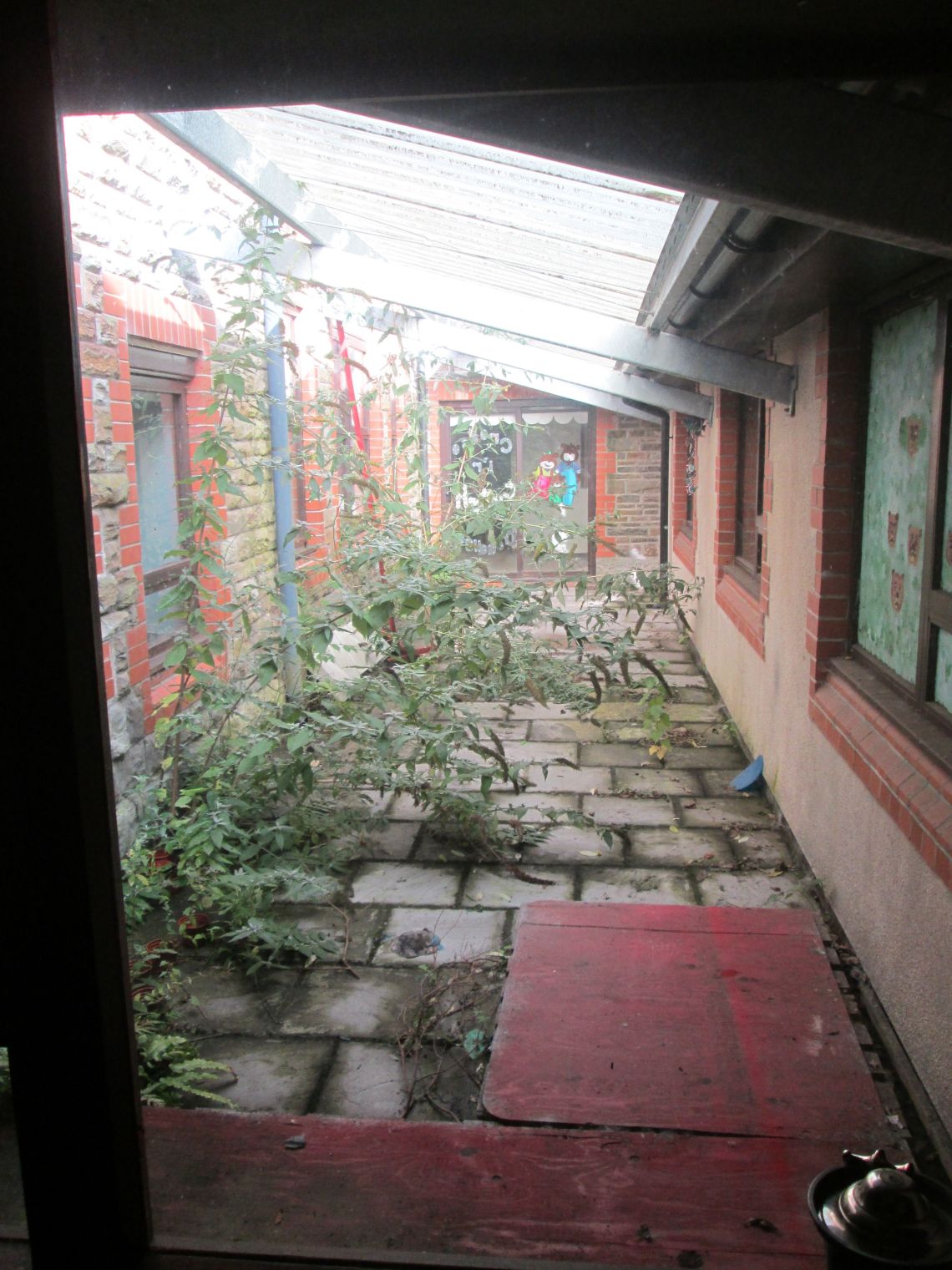 The centre of the school had a courtyard, now covered with transparent roofing.
---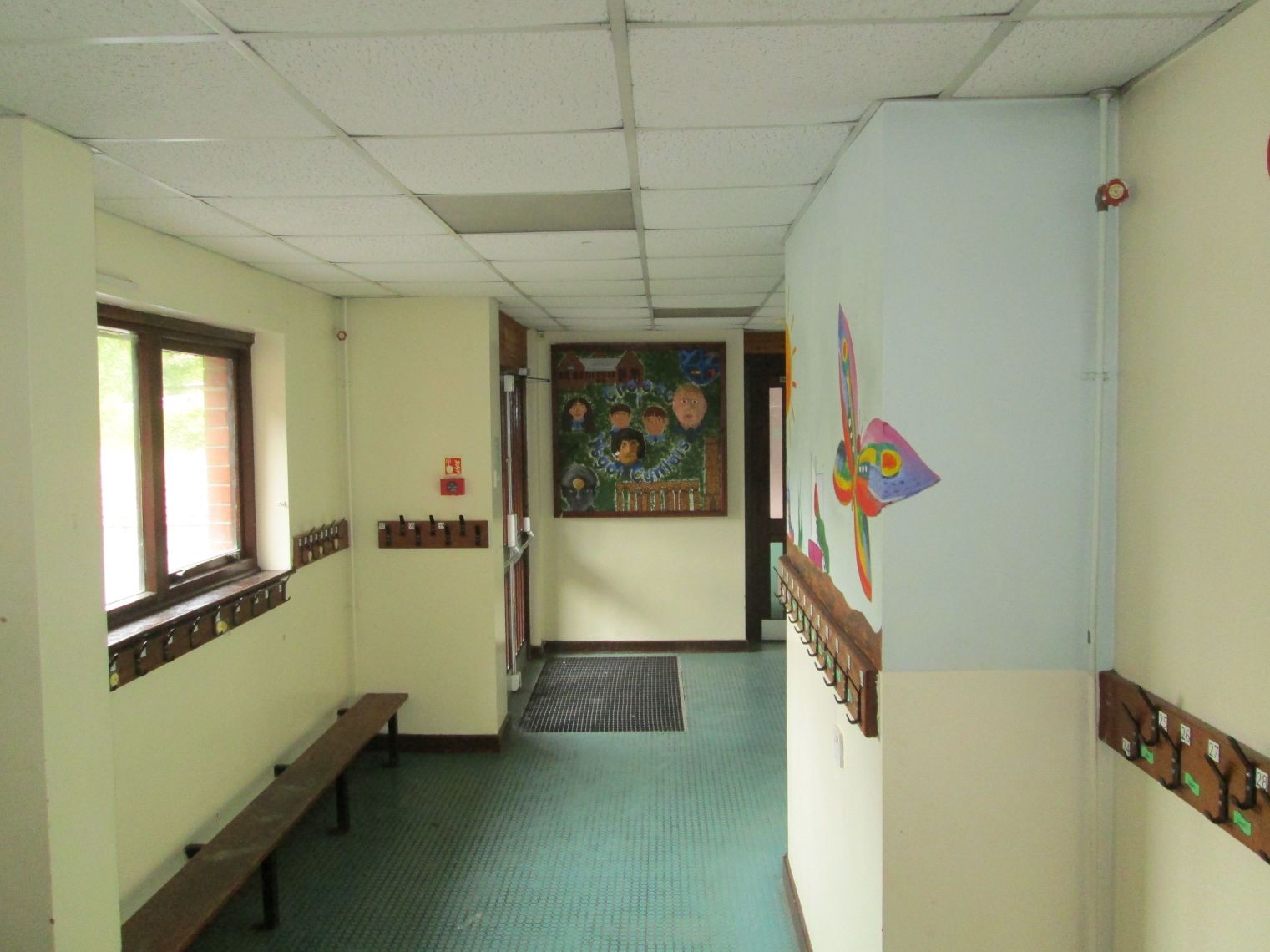 The cloakroom areas look a little lost without the coats and bags of the children.
---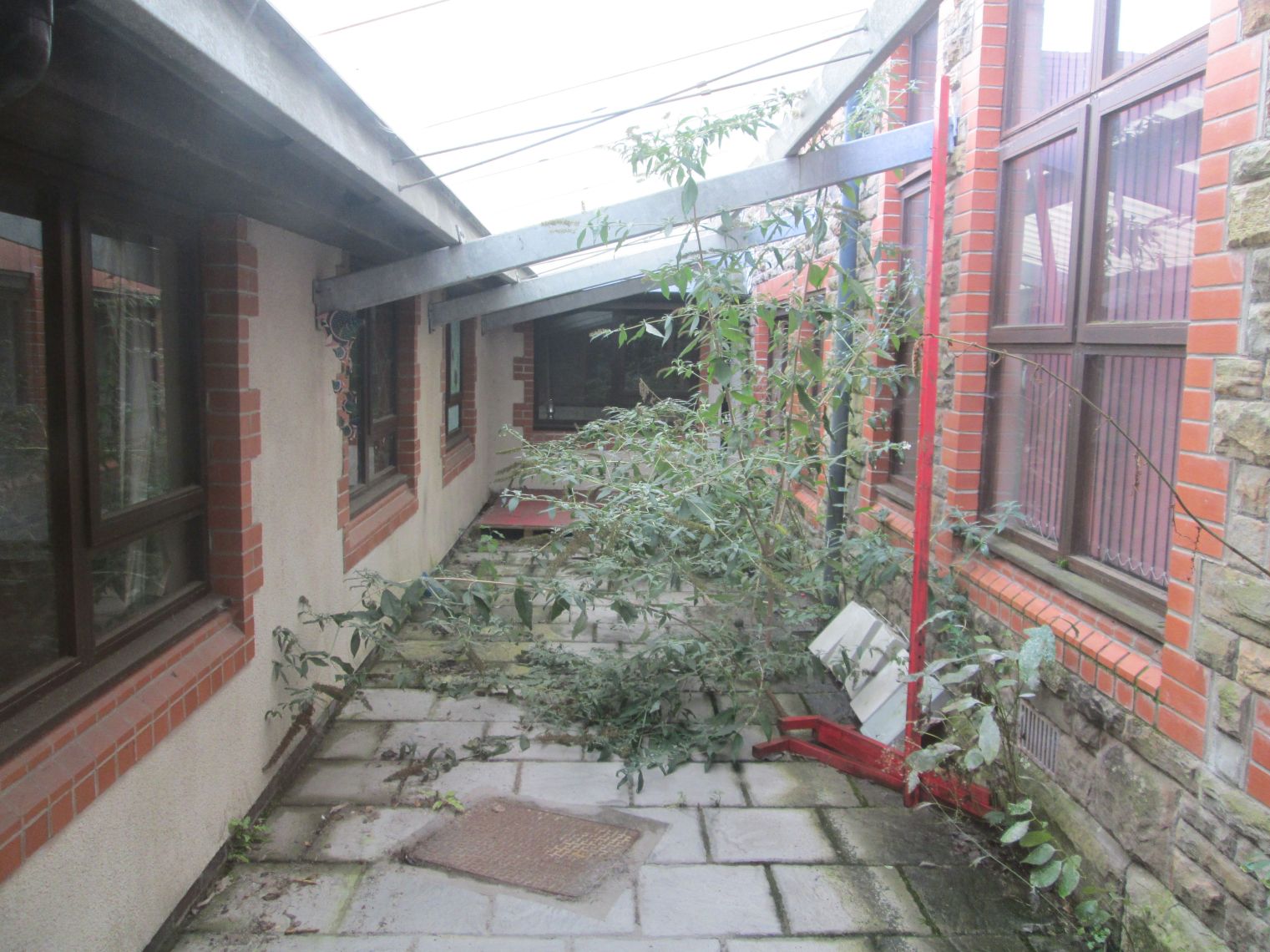 Another view into the central court of Cynlais School.
---
Read More - History of Cynlais Primary School
---
All copyright remains with the original copyright holder, and all original research is copyright Val Trevallion, YEARGroup and is put online as a free community project by Wolfian Design.
You can contact the Ystradgynlais and Ystalyfera History and Heritage websites by emailing: webdesign@wolfianpress.com
or Val Trevallion by emailing yeargroup@hotmail.co.uk.