New Bridge for Ystradgynlais
The area outside The Ynyscedwyn Arms was once the heart of the town and was known as Ystradgynlais Square. The road bridge leading to it, over the River Tawe, from Commercial Street was therefore an important local resource. In 1961 the existing old bridge was removed and the current bridge erected.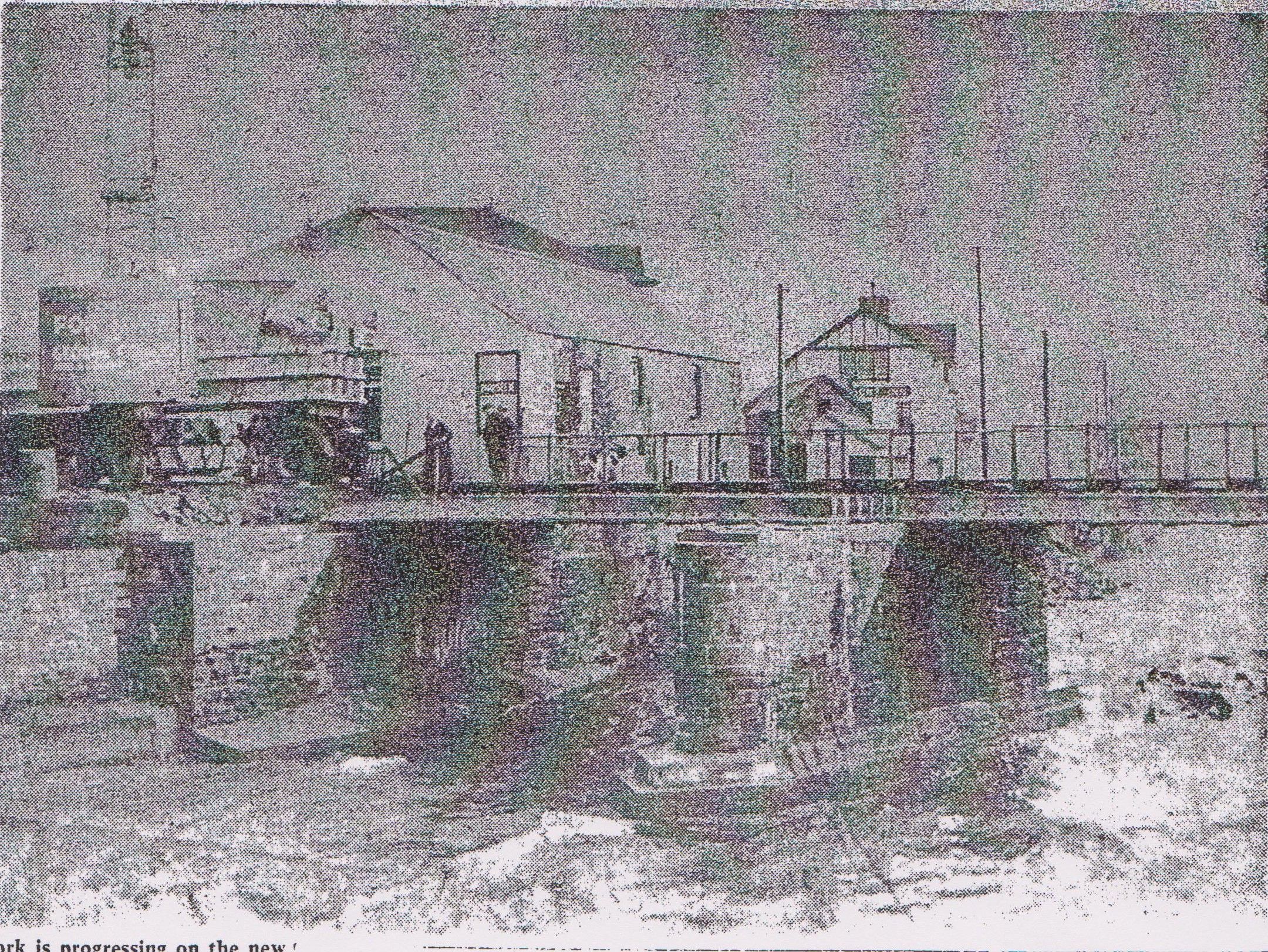 This photograph is looking from the direction of the Tabernacl manse, towards what is now the Pet Shop. Behind it, we can see the roof of Sardis Chapel, the outbuilding and cottage beyond, and then The Penybont Inn.
From the Llais 17th February 1961:-
Work is progressing on the new bridge at Ynyscedwyn Arms. It will be a boon to the hundreds of users of this road

NEW BRIDGE
All traces of the old bridge at Ystradgynlais have now disappeared and the outline of the new bridge can already be seen.
It will have a 32 foot carriage way and five foot pavements on either side. The road at each end is also being widened accordingly.
All this will greatly add to the appearance of the approach to Ystradgynlais Square.
---
Below are a couple of views from the bridge today, looking up the river, with Heol Giedd on the left hand side. Visible in the first is the majestic white bulk of Sardis Chapel. Beyond it, and on the left in the second photograph, is The Penybont Inn.
Photographs from Grey Wolf Photography.