Ystradgynlais Library Carving
Outside Ystradgynlais Library is a stone carving representing a mother and child reading, a world of books carved in stone, the heart and value of a local library to the community.
It is made from a very strong, architectural ceramic. The design was developed with the pupils in the art department at Maesydderwen High School.The school hopes that over time it can contribute to decorative and informative features around Ystradgynlais partly to cement pupils experience of belonging and contributing to their community.

It was built in Osprey Studios in Ynyswen following the pupils models and fired in Rebecca Buck's kiln.
---
Initially it was positioned at base level in the flower bed, but it was soon realised that a plinth was needed to raise it up to a more visible height, especially when the vegetation grew.
Andrew Presence at Smartfix Property Maintenance designed the plinth and installed the sculpture at no charge as their donation to the community project.
---
---
Photographed in October 2016, the library carving stands more starkly against the weeded flowerbed.
---
Another view, showing the curve and shapes of the carving.
---
Some 2018 Photographs
Photographed in 2019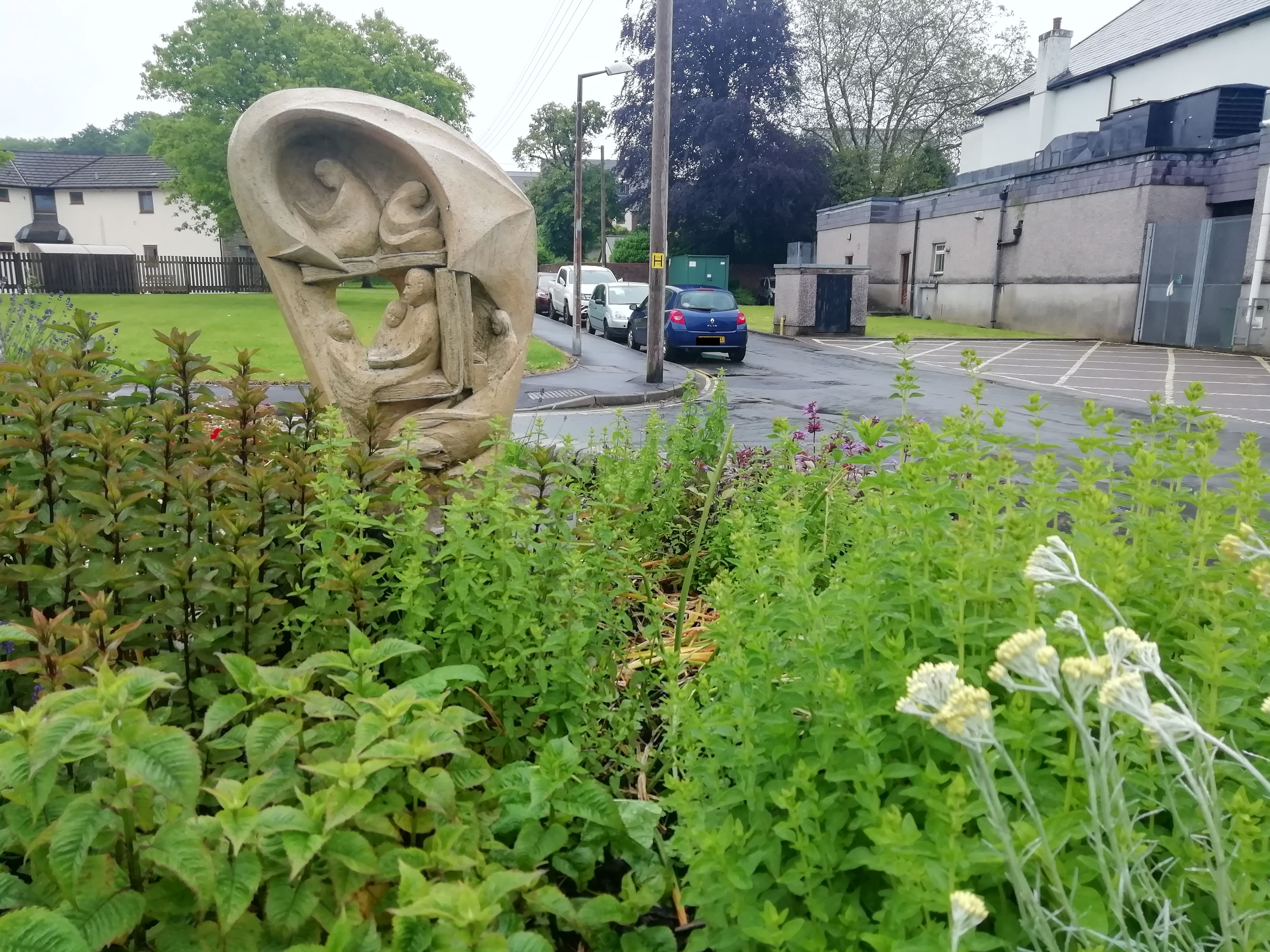 Rebecca Buck can be contacted at:-
Osprey Studios, contemporary sculpture.
Phone: 01639 731 271
www.ospreystudios.org