Beulah Chapel, Cwmtwrch, Ystradgynlais
Beulah Baptist Chapel in Cwmtwrch was built in 1834, rebuilt in 1860 and modified in 1903.
---
From the Llais of 19th September 1914 comes the news of the death of a former pastor of Beulah Chapel, passing away at the great old age of 90:-
DEATH OF OLD BEULAH PASTOR 1823-1914
The death took place at Swansea on Sunday of the Rev David William Morris, 64, King Edward Road, at the advanced age of 90. The oldest Baptist minister in Wales, the departed, who was born at Llanstephan, the son of a Calvinistic Methodist minister, in early life joined the Baptist denomination. He was ordained at Stanhope Street Chapel, Liverpool, in 1850, and first preached at Beulah, Cwmtwrch, in 1852. Seven years later he went to Cwmsarnddu, and in 1865 he accepted a call to Philadelphia Chapel, Hafod, where he ministered for five years, afterwards going to Senny Bridge. In 1871 he went to the United States, where he ministered at Scranton Hyde Park. (The Philadelphia Welsh Baptist Chapel Neath Road Pentre Hafod built around 1866, was still standing in 2006 but no longer in use)

Returning to Swansea, he retired from active work, but preached frequently at chapels in the district. He was a popular man, and is ascribed as having a facile pen with a style of his own. He contributed largely to the Welsh press, and wrote several poems and other works.

During service at Beulah Chapel the pastor (Rev W T Hughes) made touching remarks about the deceased's qualities, and moved a vote of condolence with the relatives, which was done by the congregation standing in silence.
---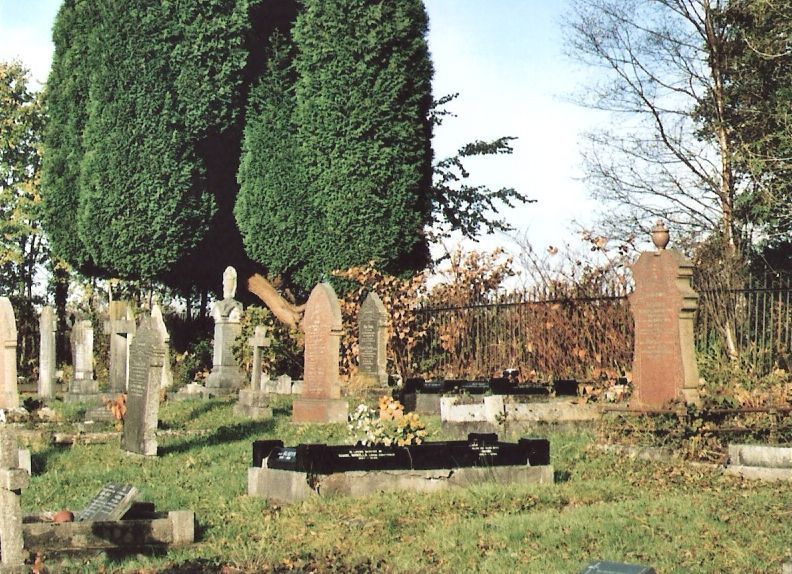 The cemetery of Beulah Chapel contains a number of wargraves and remembrance graves from the First World War.
The Cemetery of Beulah Chapel
---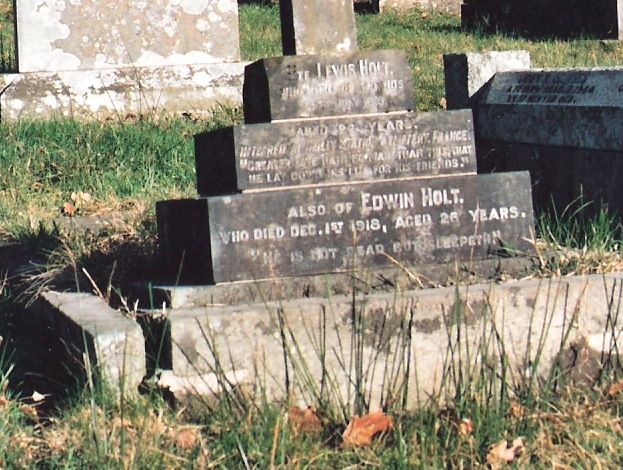 Among the fallen of the First World War, Lewis Holt has a remembrance grave in Beulah Cemetery. He was wounded attacking one of the woods in the Somme offensive, and died in a field hospital shortly after, his body being buried in France.
The Memorial page for Lewis Holt
---
The Reverend W.P. Thomas was inducted into the pastorate of Beulah Chapel in January 1933. A native of Llanelli, he had preached at Anglesey, and then at Tonypandy, before now coming to Cwmtwrch from his most recent position at New Quay.
He remained as pastor of Beulah until 1951 when he retired.
---
The South Wales Voice for Friday 25th September 1953 recorded the welcome tea for the new minister, Rev William Jones:-
WELCOME TEA FOR NEW MINISTER

Members of Beulah Baptist Chapel gave a "welcome tea" to their newly ordained minister, the Rev William Jones and his bride. Later, an impromptu concert followed at which the following took part: Mrs M Miller, Mrs Gwen Moses, Bessie Moses and Ann Protheroe.

Mr Ivor Moses presented Mrs Jones with a wedding gift from the children and Mrs Jones suitably responded. Mr Willie Evans and Mr Isaac Levi welcomed the minister and his wife and father in law, to Cwmtwrch; Mr Jones thanked them all. Mr D J Sims presided.
---
Beulah Chapel's vestry, located in the current road network directly opposite it in Lower Cwmtwrch, was built in 1893:-
---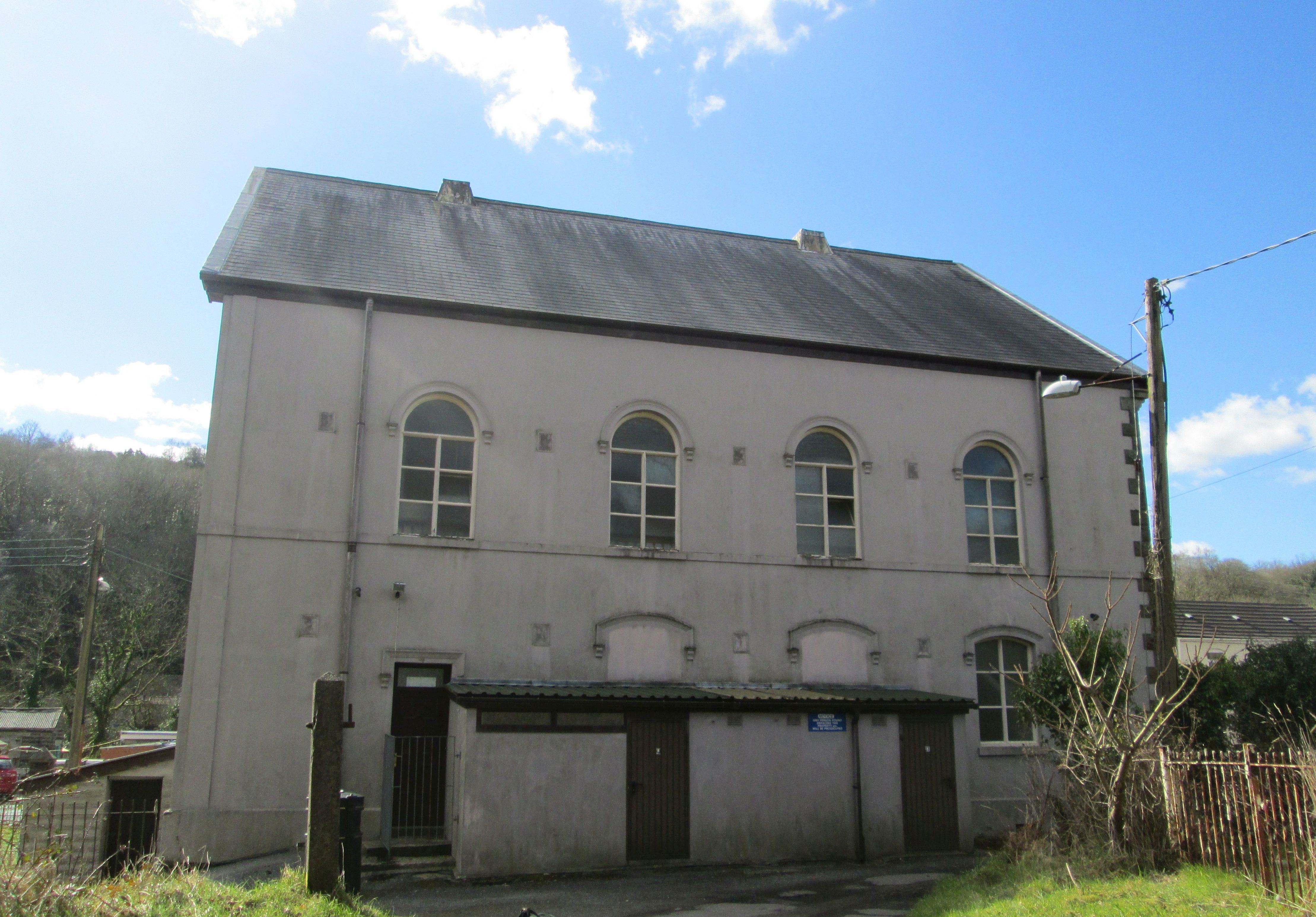 Views of Beulah Chapel, Cwmtwrch, taken in March 2016 show the chapel and cemetery in greater detail.
View More - Beulah Chapel views
---
From the
South Wales Voice
of 14th July 1961 came the news of the inauguration of the Reverend Alun Jones as minister of Beulah, in succession to the Rev William Jones.
NEW MINISTER WELCOMED TO BEULAH CWMTWRCH

The ordination of Mr Alun Jones to the ministry and his induction to the pastorate of Beulah Chapel Cwmtwrch was a cause for much joy and blessing.

Mr Willie Evans extended a welcome to a large congregation who gathered.

Taking part in the initial service was Mr Gwilym Phillips Brynamman who presided; Mr Gwynfor Griffiths, devotions; Rev Gerson Davies sermon; Rev B Cynwyn Davies Cwmtwrch prayer.

The afternoon service of ordination on the following day was presided over by the Rev William Jones and among those who took part were Rev W R Evans Ystalyfera.

At the evening presentation service, welcome was given to Rev Alun Jones by Mrs Morgan Evans and Mrs Gwen Moses Rhiwfawr, Rev Alun J Davies Llansamlet, Rev T Ellis Jones Glanamman, Rev Randall Jones Bethania, Rev Alan John Bethel and Pastor George Griffiths Mission Hall, all of Cwmtwrch and Rev Mon Williams Brynamman.

The new minister, Rev Alun Jones, presided at the evening preaching service.