Peniel Independent Chapel, Ystradgynlais
Peniel Chapel, Penrhos, Ystradgynlais was originally constructed in 1859, and was rebuilt in 1910. It closed in 2006 and was subsequently demolished, a private house now being erected in its place on Brecon Road, Ystradgynlais.
---
Another chapel, no longer standing: Peniel Chapel Ystradgynlais and, although I had never seen it, I knew of its existence because I had found a reference to the chapel when I was writing up one of the fallen of WWII. The body of Sergeant Air Gunner, Alfa Powell, was brought to the chapel from the RAF station before his funeral in St. Cynog's Churchyard, (his family lived at Penrhos before moving to London).

It is thanks to Mrs H Richards for kindly supplying me with the photographs. The lady informed me that she and her husband had been married there some 40 odd years ago.
The interior of Peniel Chapel, Penrhos, Ystradgynlais
(Photographs donated by Howard Richards)
There were in fact 6 memorial stones, three either side of the main entrance but only one retained its inscription: "Gosodwyd y Garreg Han Gan y Parch LEWIS JONES Ty'ncoed Ebril 14 19?? "

This translates as "Stone was placed by Rev Lewis Jones" in April of a year we cannot quite see from the photograph, but could well be 1940.

One of the memorial stones set into Peniel Chapel
(Click to view full-sized)
Whereas the large stone above the doorway was too high for her to photograph, although apparently it read: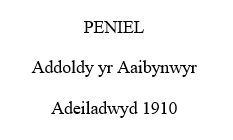 NOTE - This is most likely to read addoldy yr annibynwyr" which would translate as Independent Chapel (roughly speaking!)
PENIEL - Addoldy yr Annibynwyr - Adeiladwyd 1910 which translates as PENIEL - Independent Chapel - Built 1910.
The chapel was on Brecon Road but today the ground has been cleared and a private house built on the site.
So far the only item I have come across regarding any history of this chapel is an extract from THE LONDON GAZETTE dated 4th JUNE 1940:
A separate building, duly certified for religious worship, named Peniel Congregational Chapel situated at Penrhos in the civil parish of Ystradgynlais Lower in Ystradgynlais registration district in the county of Brecknock was on the 28th May 1940, registered for solemnizing marriages therein, pursuant to 6 & 7 Will. IV., c. 85 - Dated the 31st May 1940
ROGER E L THOMAS Superintendant Registrar
The Coflein website has an extract on Peniel, saying:-
Peniel Independent Chapel was built in 1859 and rebuilt in 1911. The present chapel, dated 1911, is built in the Arts and Crafts style, with a gable entry plan and large pane flat headed windows.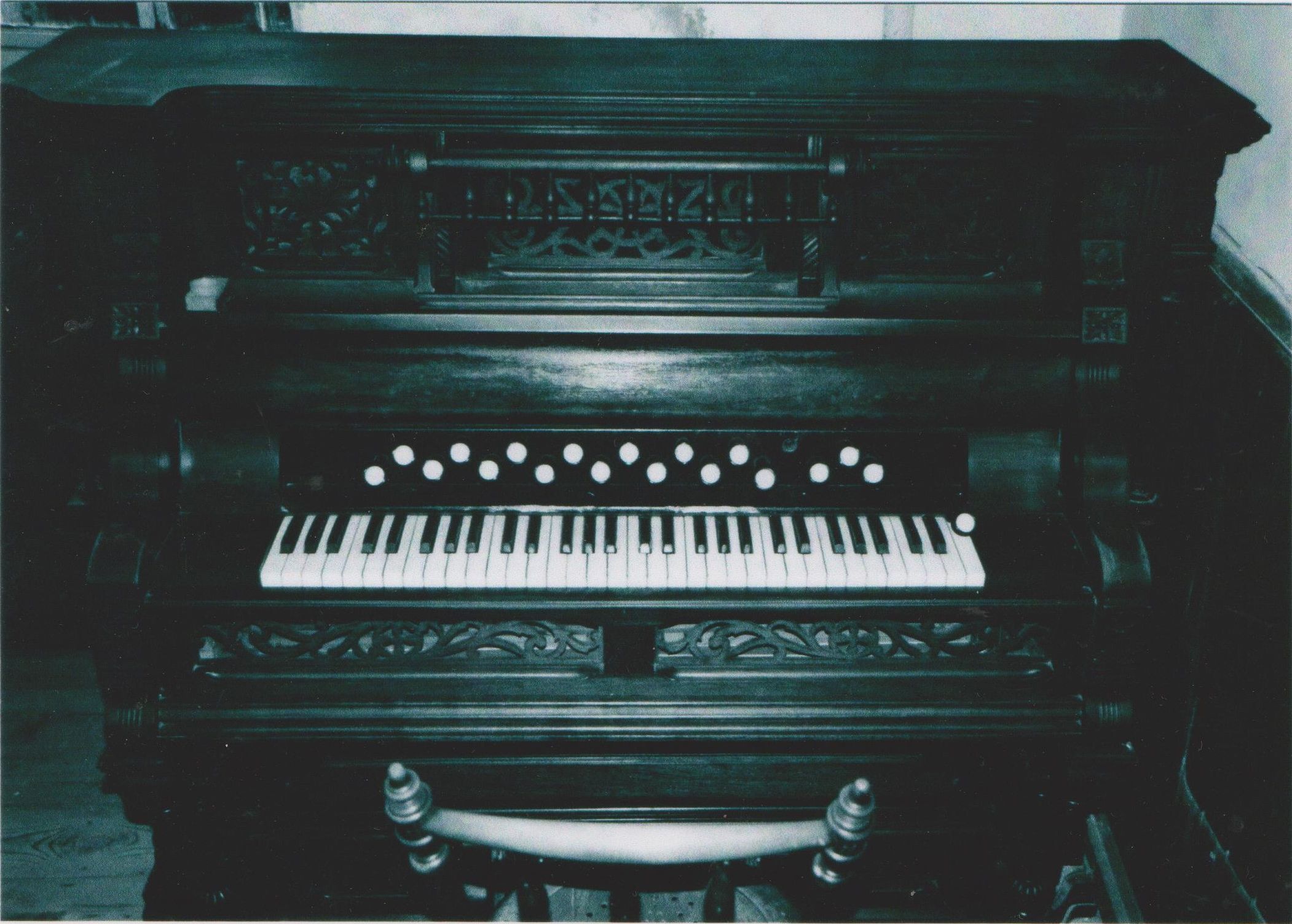 A close-up of the organ at Peniel Chapel, which can be seen in place in one of the interior photographs above.
As stated above, Peniel Chapel was registered for solemnizing marriages in May 1940. An example of such a marriage has been found in the Llais from 7th April 1961:-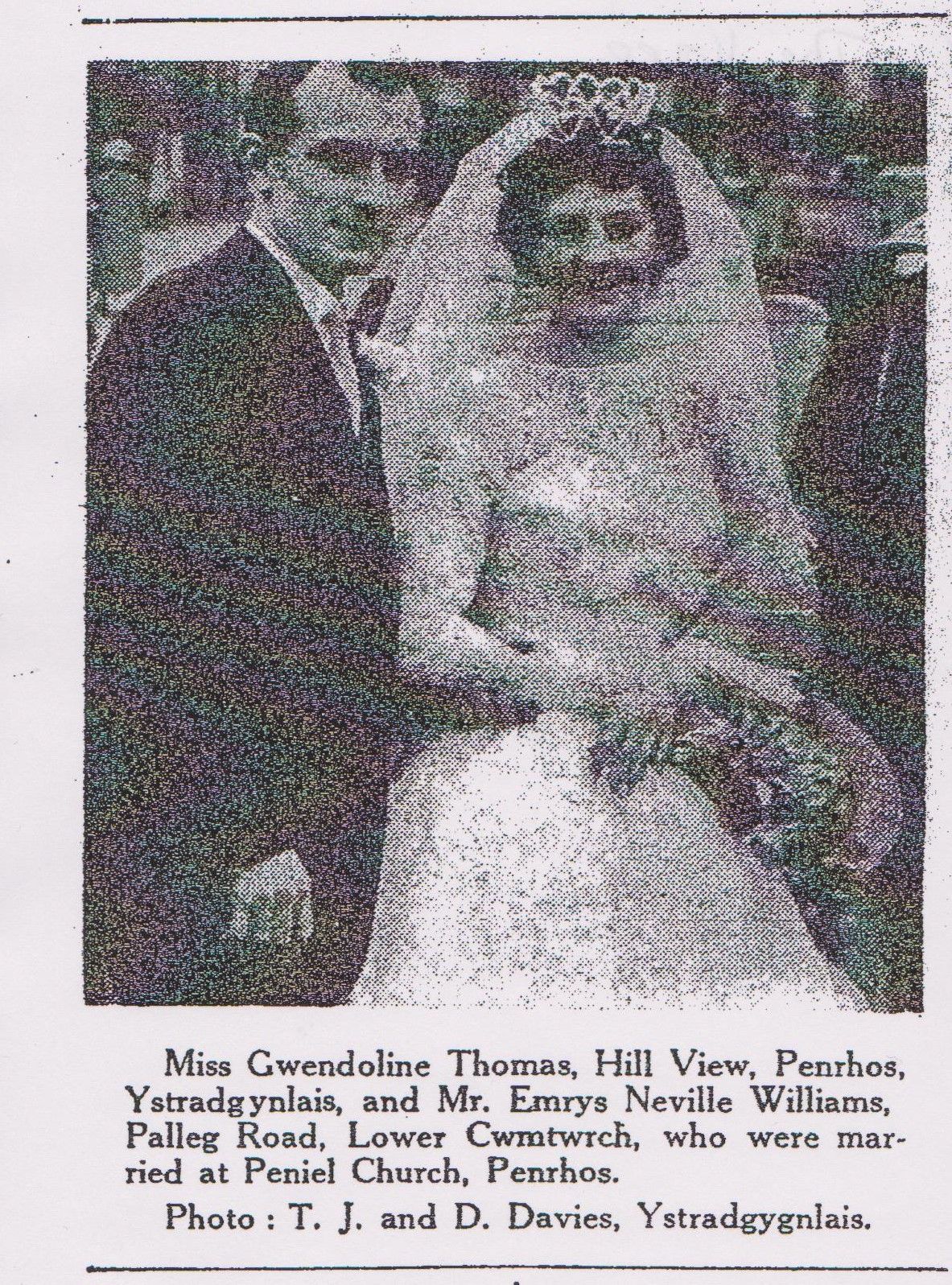 Miss Gwendoline Thomas, Hill View, Penrhos, Ystradgynlais, and Mr Emrys Neville Williams, Palleg Road, Lower Cwmtwrch, who were married at Peniel Church, Penrhos.
In 1942, Caradog Hughes was ordained to the joint pastorate of Bryn Seion, Abercrave and Peniel Chapel, Penrhos.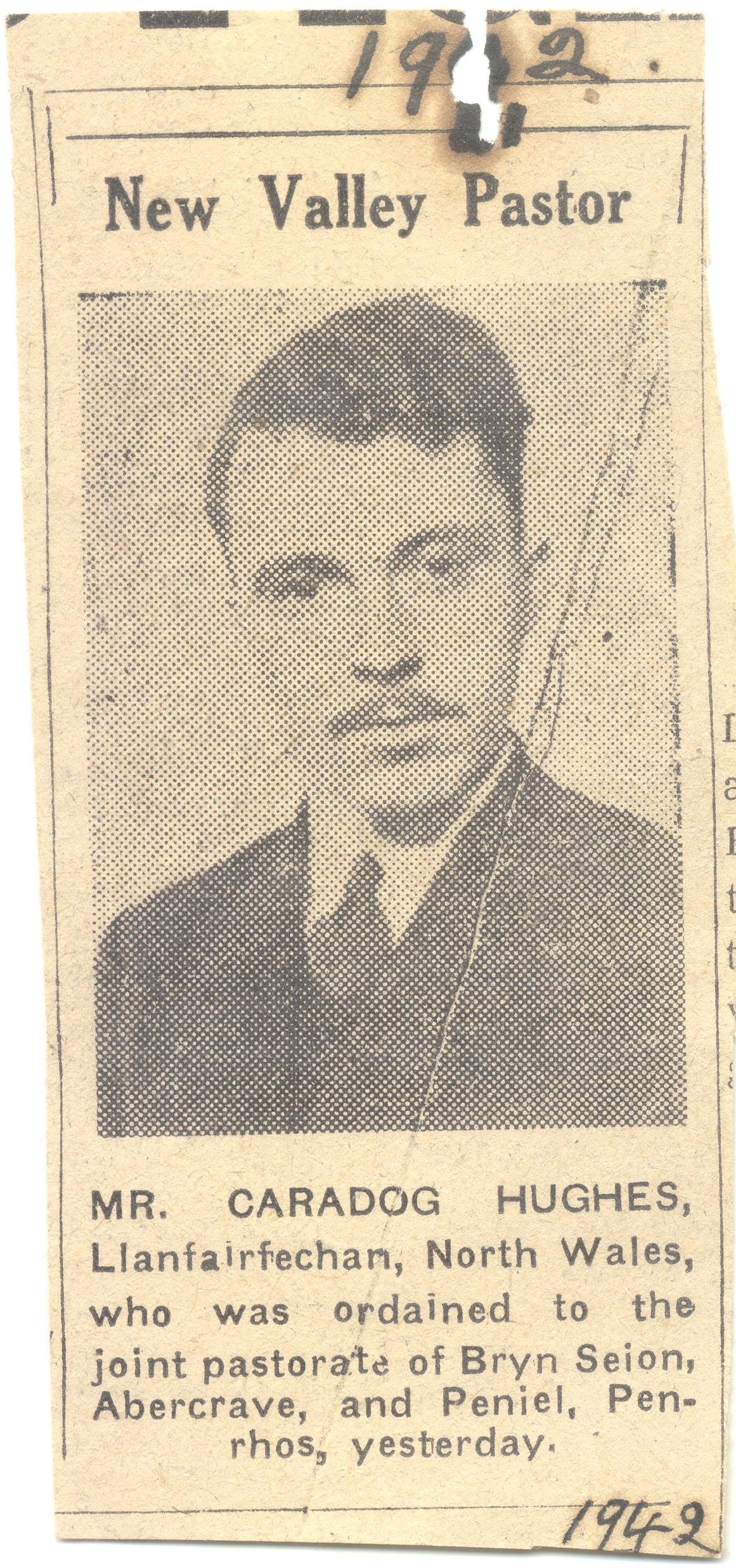 ---