Tabernacl, Ystradgynlais
Tabernacl Calvinistic Methodist Chapel is on Commercial Street, Ystradgynlais, and was constructed in 1890.
---
Tabernacl Ystradgynlais began as an offshoot of Yorath Chapel, Cwmgiedd in order to deal with the growing population of the area.

---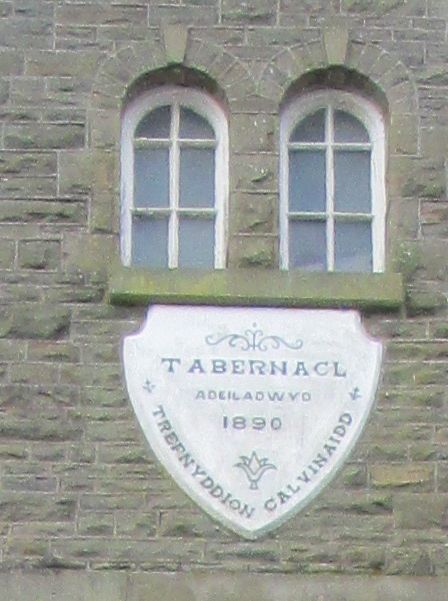 A committee was formed in 1890 to engage an architect and the foundation stone of Tabernacl Calvinistic Methodist Chapel was laid by Mrs Fleming Gough.

---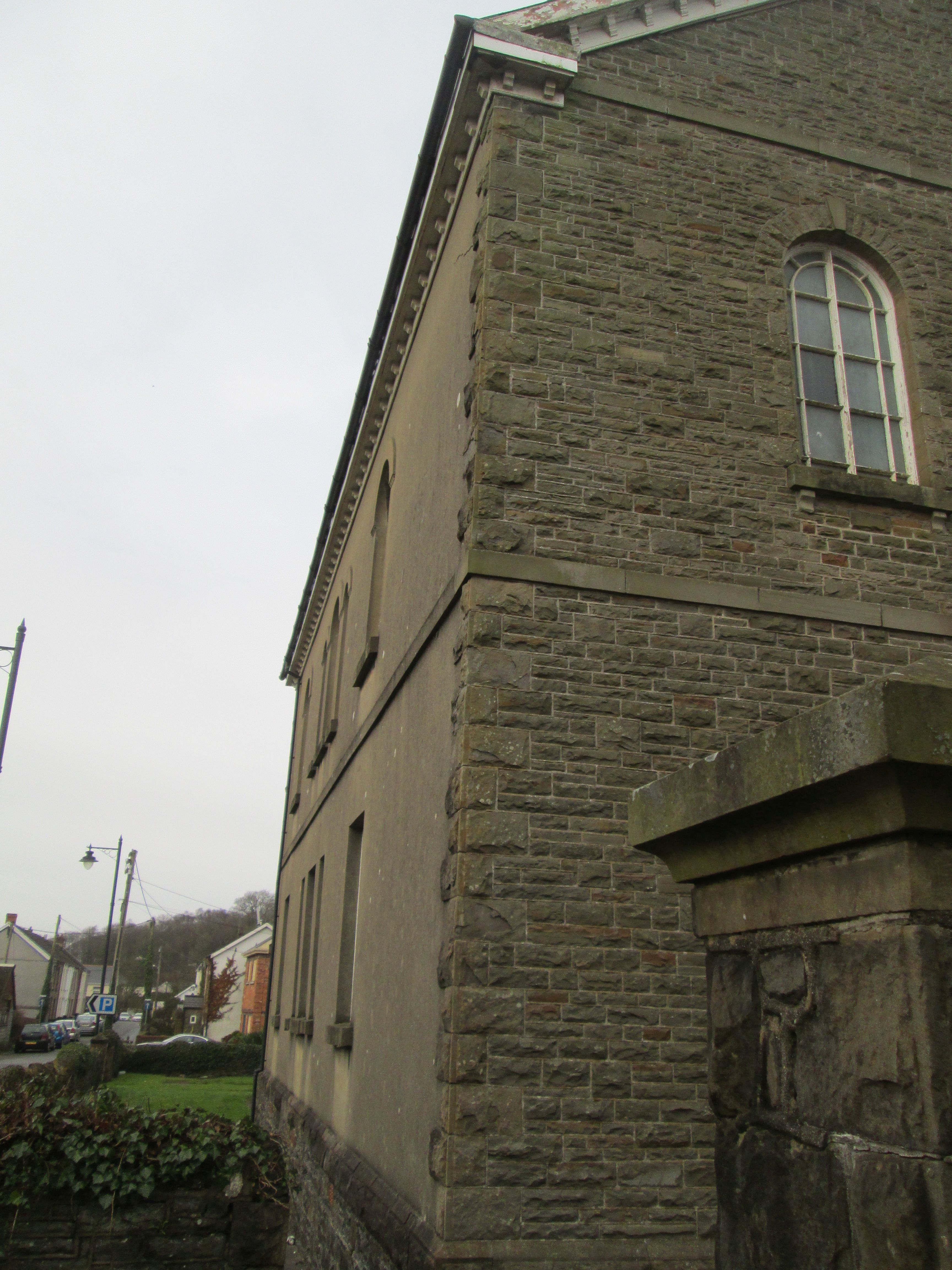 Tabernacl Chapel is on the corner of Commercial Street and Heol Maes-y-Dre, Ystradgynlais.

---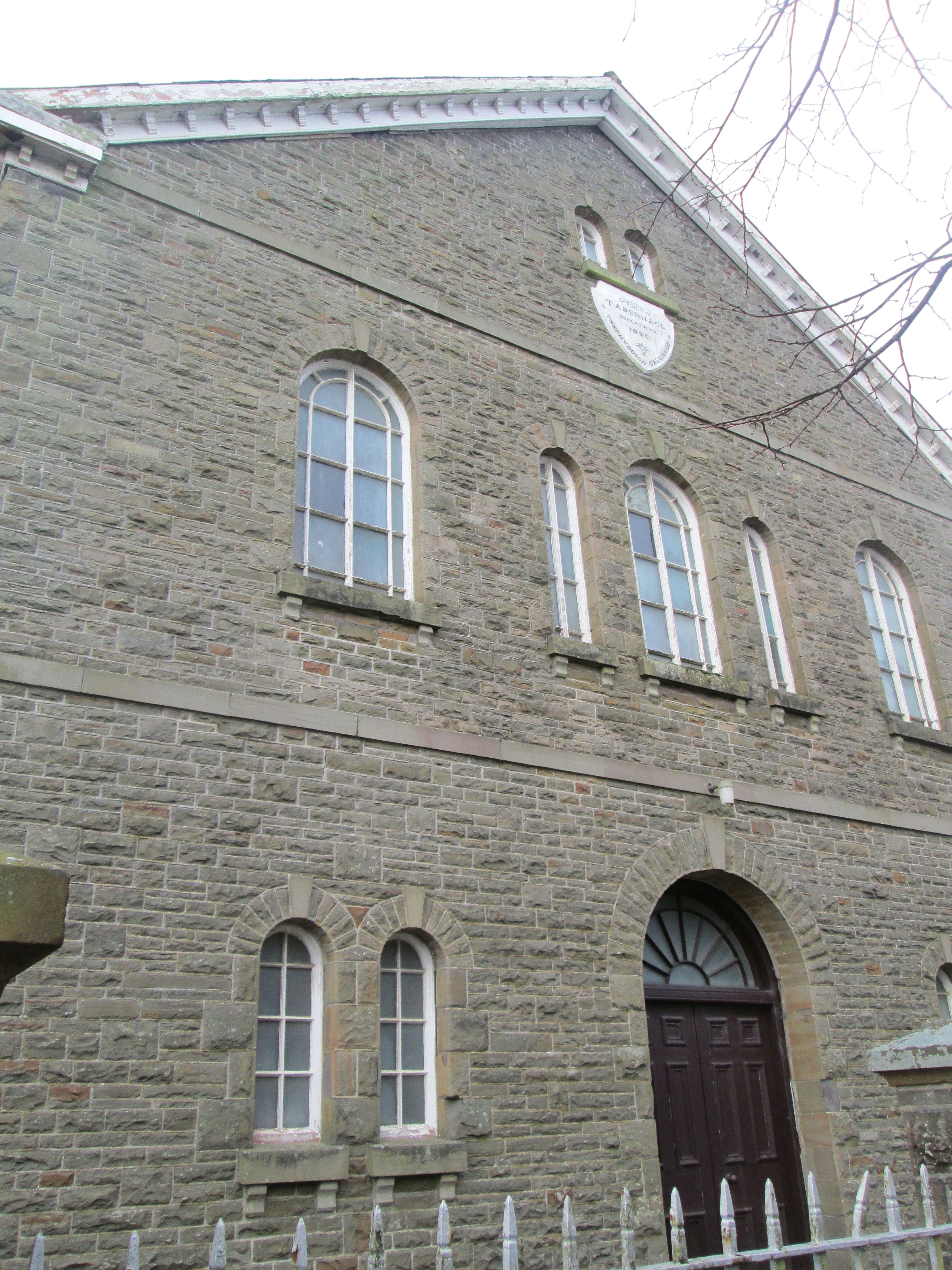 A sideways view along the front
---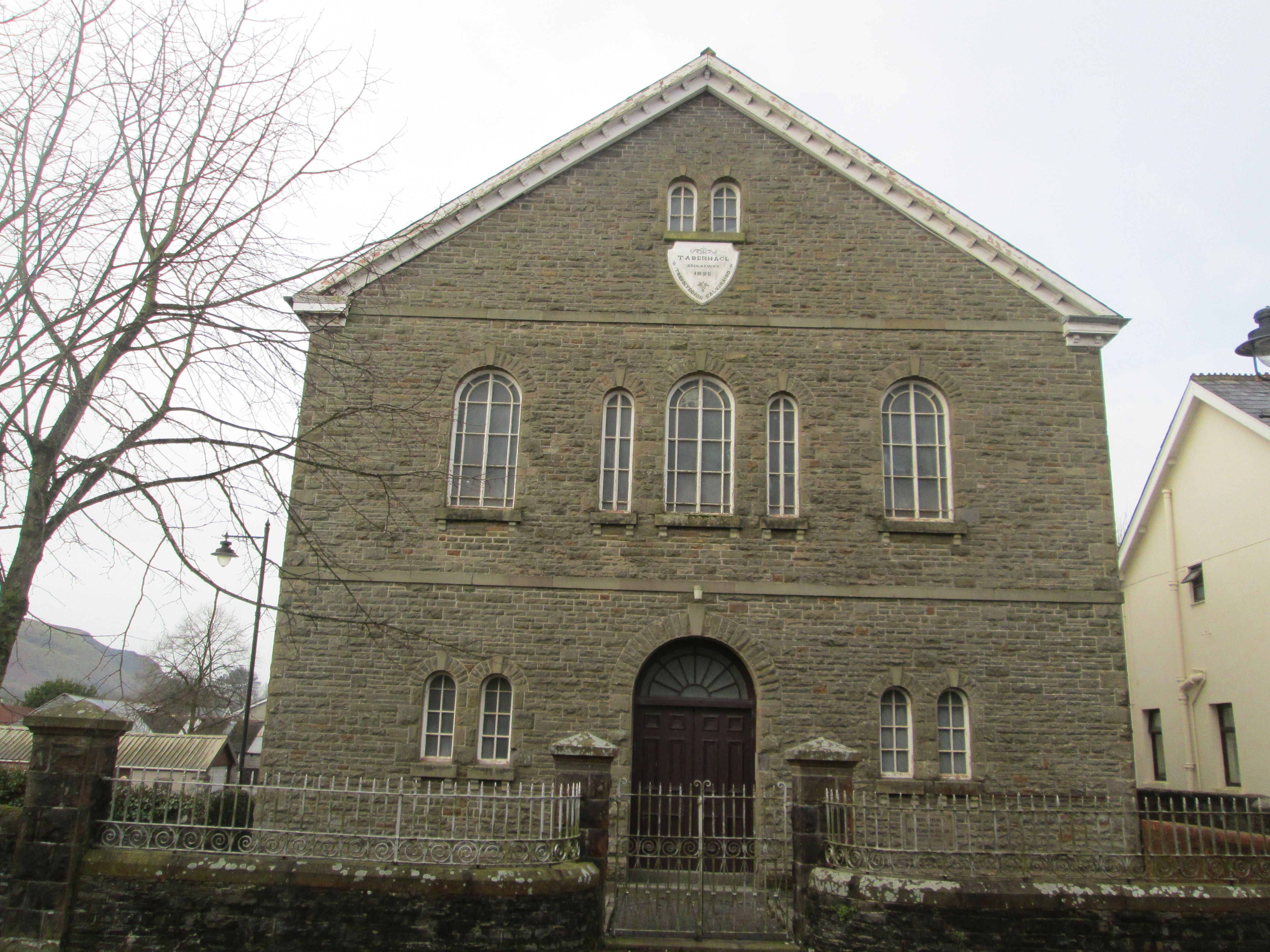 A frontal view of Tabernacl
---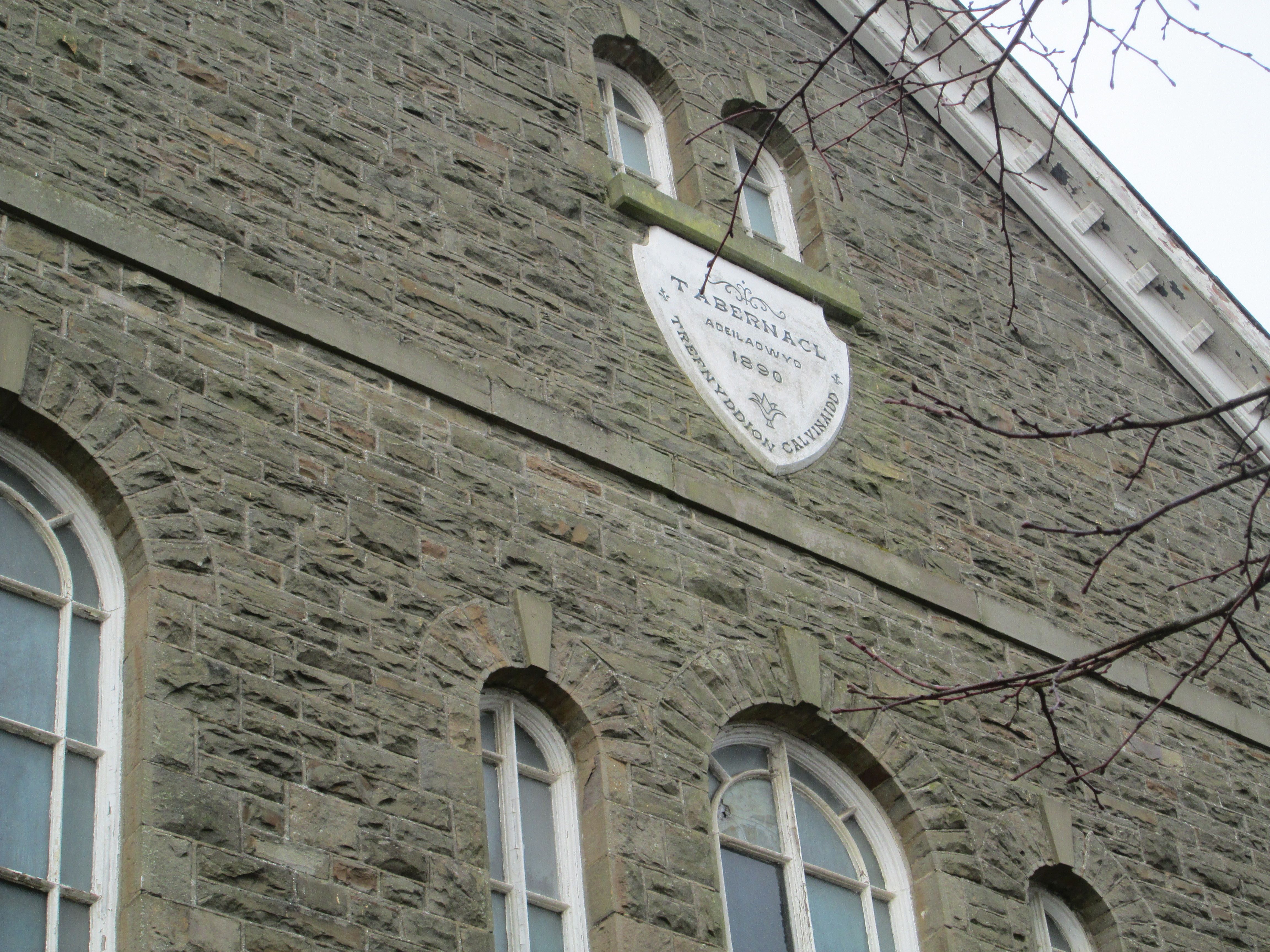 An alongside view focused on the date stone
---
Rear Views of Tabernacl Chapel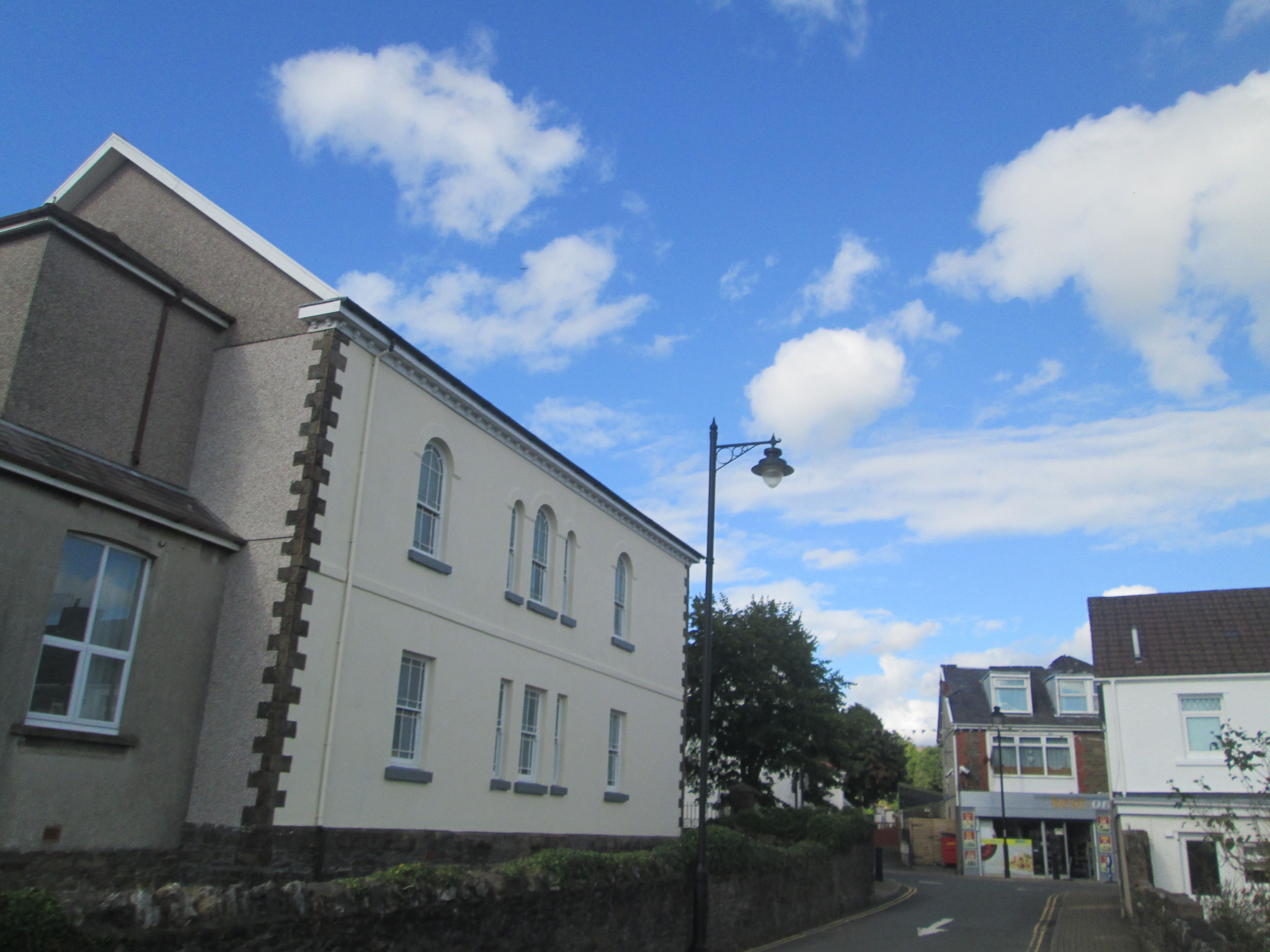 Tabernacl Chapel on Commercial Street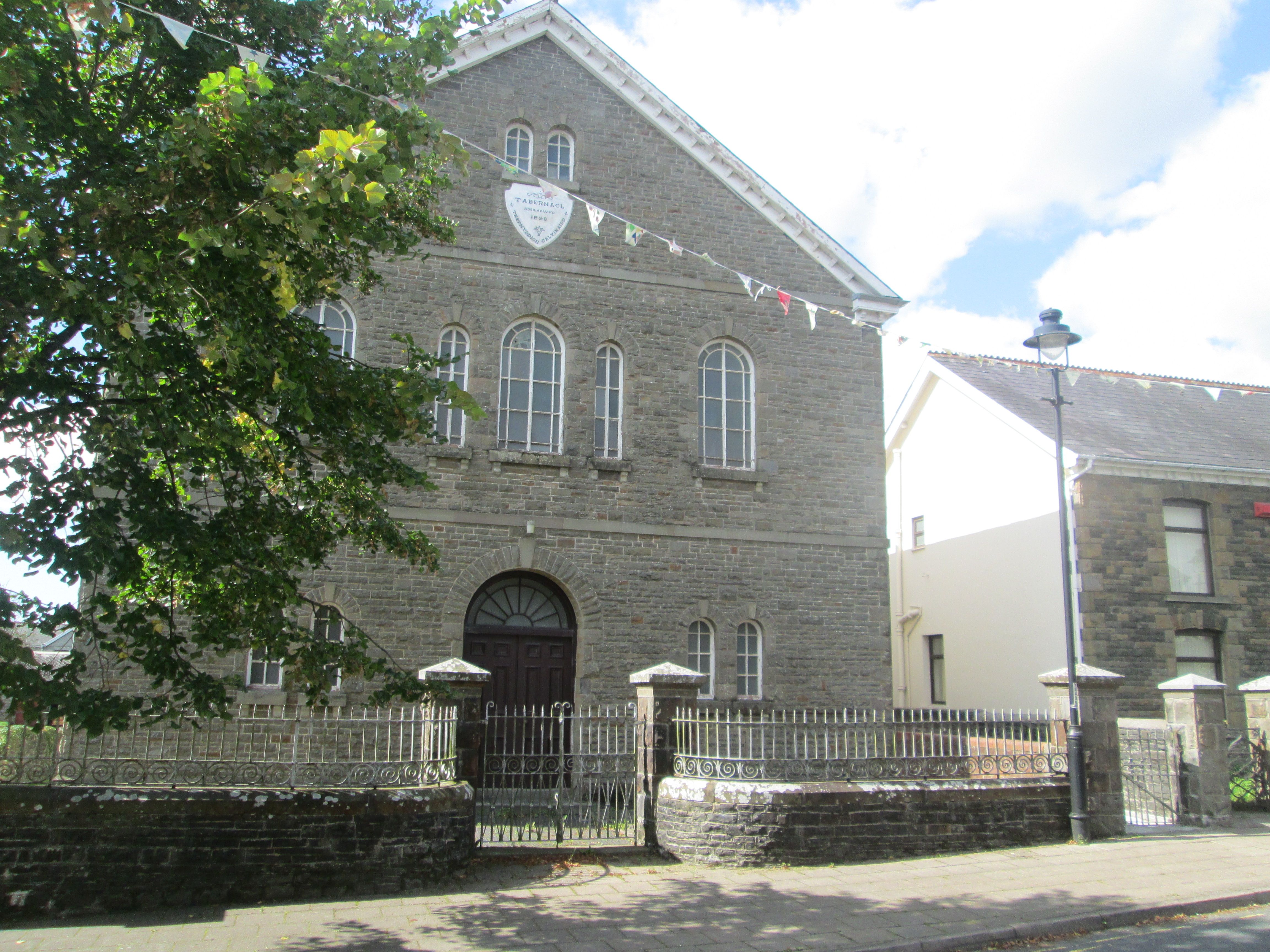 The rear view photographs (first set of 3) show the Tabernacl as viewed from Heol Maes-y-Dre. The front view photographs (second set of 3) show the Tabernacl upon Commercial Street, Ystradgynlais. The building next door to it, on the viewer's right, used to be the manse, but is now a house.
People of Tabernacl, Ystradgynlais
A former Organist of Tabernacl, Mrs Sarah Ceridwen Pritchard, is buried in Carmel Cemetery, Abercrave along with her husband Thomas, who predeceased her by three decades and was the organist at Moriah Chapel, presumably the one in Penrhos, Ystradgynlais. As a note, a funeral held at Carmel in 1944, for Evan Jones, a deacon of Moriah, Penrhos, had as both a pallbearer and the organist for the funeral an Aneurin Pritchard.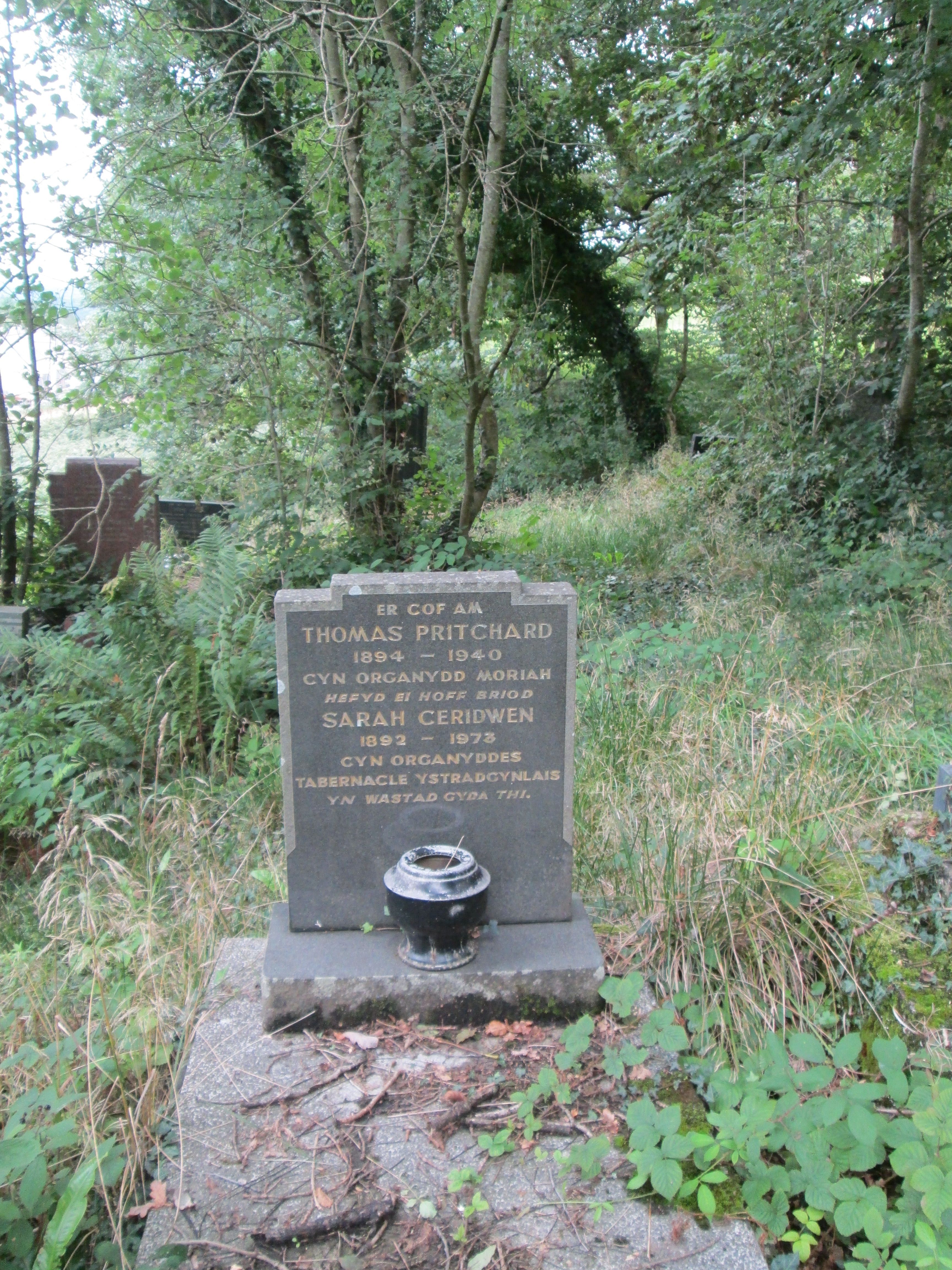 Sarah Ceridwen Pritchard was born in 1892 and died in 1973. The gravestone reads as follows ('her favorite spouse' should be read as 'his beloved wife' :-

---
Capel Tabernacl Ystradgynlais holds regular services and can be connected with on Facebook at https://www.facebook.com/pages/category/Church/Capel-Tabernacl-Ystradgynlais-287136091867403/.