Carmel Chapel, Abercrave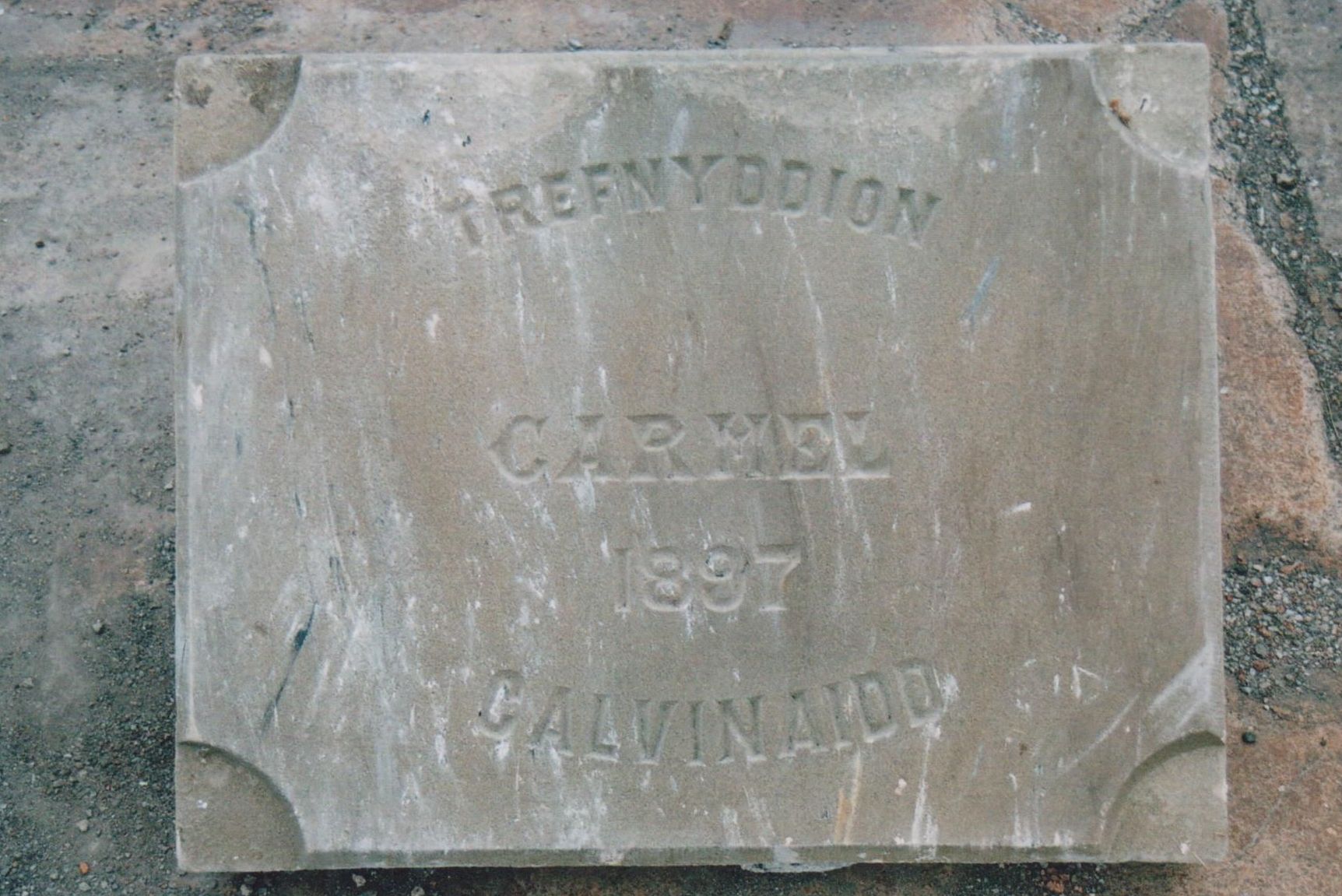 Carmel Calvinistic Methodist Chapel, Abercrave was built in 1897. To the right is the date stone that used to be embedded in the chapel wall - click the picture to see it larger.
---
In the Llais newspaper of June 19th 1914, was to be found the following story regarding the exploits of the vicar of Carmel:-
REV R BEYNON'S SUCCESS
Heartiest congratulations are tendered to the Rev Robert Beynon, B. A., pastor of the Carmel C.M. Chapel, who has had no less than three eisteddfod successes during the week, winning the chair for the poem in each. At Caerphilly on Monday, the rev. gentleman took the prize for a beautiful work entitled "The murmur of the sea," and further successes were at Aberamman on Tuesday and Treorchy on Wednesday. At each competition a National winner acted as adjudicator.

---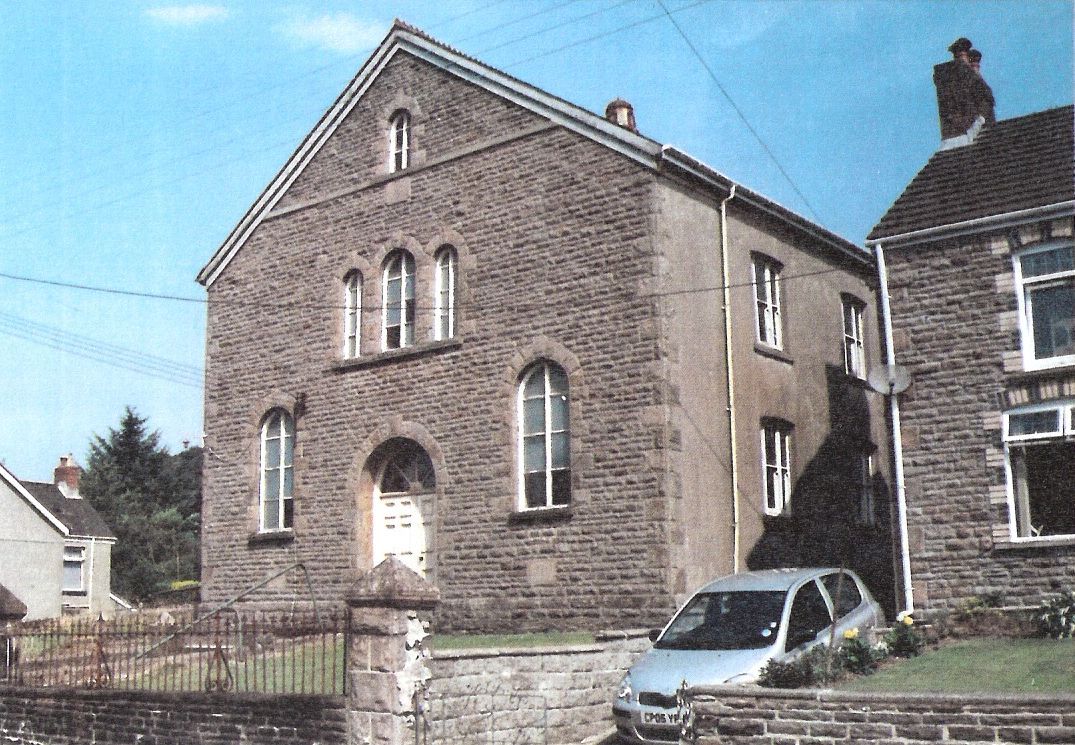 Reverend Robert Beynon
From reports in the Llais for funeral services, and remembrance services, for military personnel killed in both world wars, we can see that Reverend Robert Beynon appears to have had continuous service throughout the 1920s, 1930s and into the 1940s where in 1944 he is recorded as administering at the service for Thomas James Davies of the Merchant Navy.
Read more - Reverend Robert Beynon
---
From the South Wales Voice newspaper in September 1944:-
DEATH OF ABERCRAVE CAPTAIN
The locality was shocked to hear of the death, on September 23rd of Captain T. J. Davies, M.N. who resided at Hillside, Abercrave. Captain Davies, who had been a patient at Craig-y-Nos for only eleven weeks, had served in the Merchant Navy for nearly 24 years. He had experienced many of the hardships of war, having been bombed and torpedoed several times. He leaves a wife, a son and a daughter.

The interment was at Carmel Chapel on Wednesday, the service being conducted by the Revd. Robert Beynon. Members of the Home Guard acted as bearers. The large number of people present was proof of the respect the people of Abercrave had for a gallant man...

---
The Reverend Robert Beynon of Carmel Chapel, Abercrave, was one of the leading lights in bringing the National Eisteddfod of 1954 to Ystradgynlais. Sadly for him, Rev Robert Beynon died in 1953 and would not live to see the Eisteddfod.
---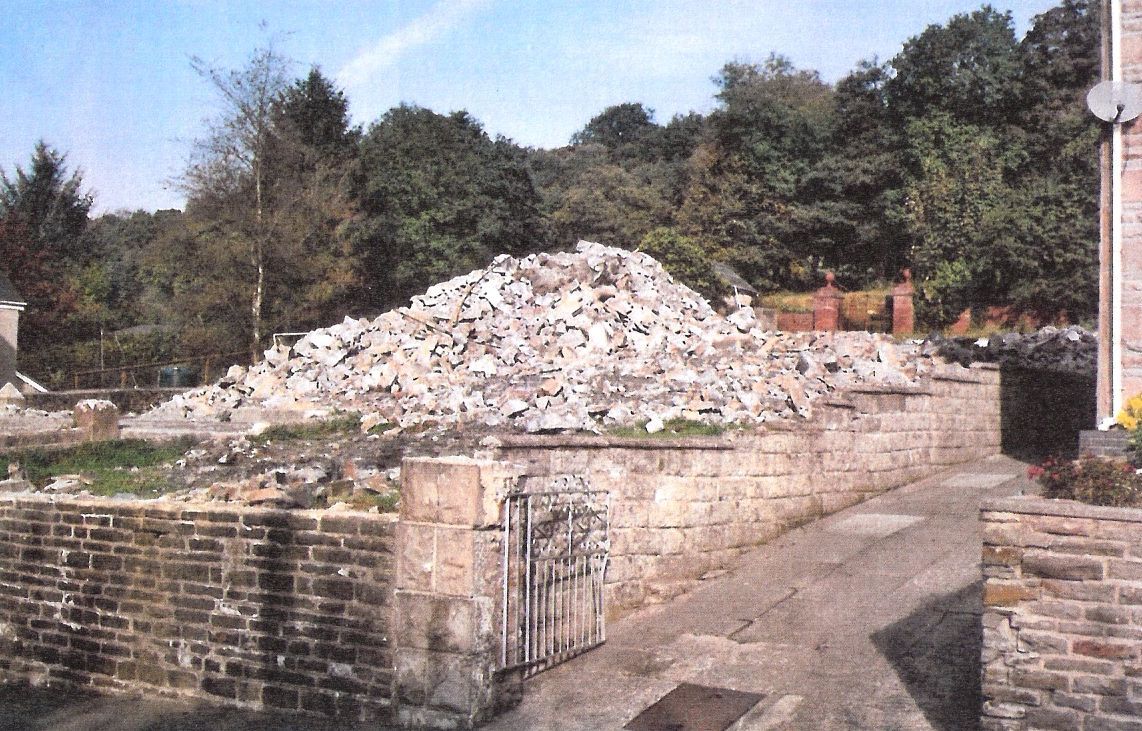 Carmel Chapel was demolished in 2007. Here we can see what was left of it immediately after demolition.
Read More - Carmel Demolished
---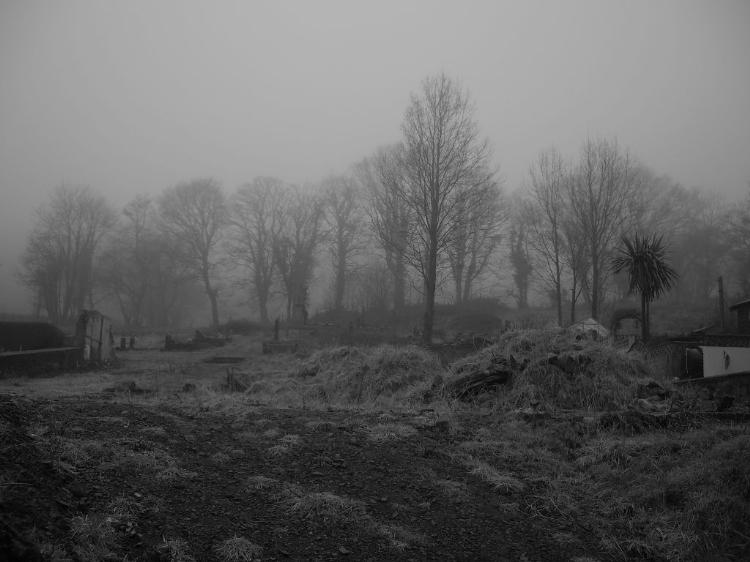 The cemetery at Carmel contains a number of wargraves and remembrance graves, dating to both World Wars.
Graves of Carmel Cemetery
---
Among those buried in Carmel Cemetery is David John Samuel, a Corporal in the Welsh Regiment who died in July 1918 after contracting pneumonia. Having died in hospital in Hartlepool, his body was brought home to burial in the cemetery of the chapel of which he had been a faithful member prior to the war.
Memorial Page for David John Samuel