Moriah Chapel, Ystradgynlais
Our information on Moriah Chapel, Ystradgynlais, is borrowed from 'Y Daflen' (The Page) January 2015, the publication of the Ystradgynlais District Heritage and Language Society, to whom we have no connection. Currently, this is the only information we have been able to find on Moriah Chapel.
MORIAH CHAPEL
Yorath Chapel, Cwmgiedd established a Sunday school in Penrhos, named 'Capel Yr Ynys' in 1850. In 1906, due to shifting demographics and the construction of the railways, and then a new road, superceding the canal as the main thoroughfare, the decision was taken to construct a new chapel on what is now Brecon Road. This building, Moriah Chapel opened in April 1906
Moriah Chapel closed in 1980 due to declining membership and the poor state of the building due to dampness. It was demolished in June 1991 and the manse, which was attached to the chapel, is now a private house. Moriah's organ and stained glass windows were transferred to Yorath Chapel.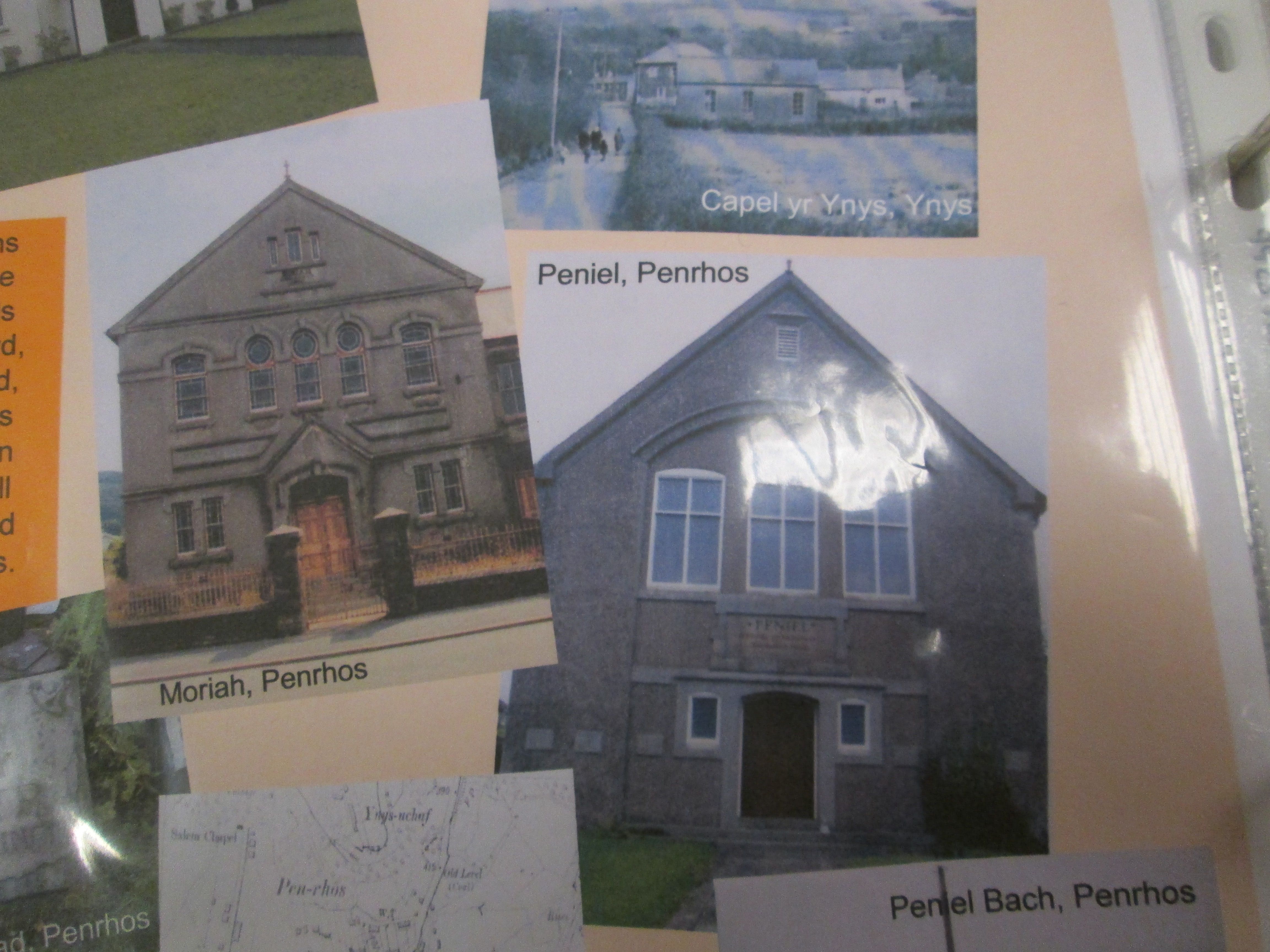 From 'Y Daflen' (The Page) January 2015, the publication of the Ystradgynlais District Heritage and Language Society, to whom we have no connection.
---

From the
South Wales Voice
newspaper, November 1944 came the news of the death of a deacon of Moriah Chapel, Penrhos:-
PENRHOS DEACON'S DEATH

The death occurred last Thursday of Mr Evan Jones, Glan[???], Penrhos, Ystradgynlais, at the age of 59. He had been in failing health for some time. Mr Jones was a fine personality and took an active interest in all local affairs. He was deacon and Sunday school teacher of many years' standing at Moriah Chapel, Penrhos. The district will be much the poorer for the passing of Evan Jones on account of his work on behalf of humanitarian organisations. Prior to his illness, Mr Jones was a miner and was presidentr of the Anthracite Miners' Association. He was a member and official of the Ystrdgynlais Ambulance Car and Nursing Associations, and a trustee of the Ystradgynlais Miners' Welfare association. He was a son of the late Mr William Evan Jones, J.P., Penrhos.
There was a very large and representative gathering at the funeral which took place on Monday, burial being at Carmel Chapel graveyard, Abercrave. Officiating were the Revs D G Jones, Moriah, Robert Beynon, Carmel, Isaac Morris, Tabernacl, Glanvill Davies, Yorath, and D R Beynon, Jerusalem. Also present were the Revs D L Williams, Rector, D O Jones, curate, and Owen Williams, Sardis. Mr Aneurin Pritchard was the organist. Messrs Henry Griffiths, William Griffiths, Thomas D Jones, William Davies, Stanley Evans, and Aneurin Pritchard were bearers.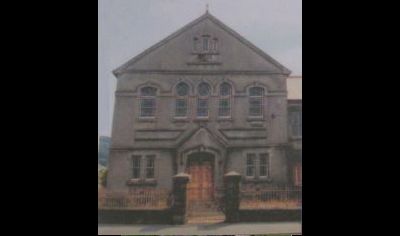 Moriah Chapel, Penrhos
---
Capel Yr Ynys
Capel Yr Ynys was built in Ynys Uchaf by Yorath Chapel in 1850. It served as a place of worship and a schoolroom for over fifty years before the construction of Moriah Chapel on Brecon Road in Penrhos. The building now forms the basis of Chapel House, a private residence in Ynys Uchaf, alongside the bypass.
| | | |
| --- | --- | --- |
| | | |
A famous name associated with Capel Yr Ynys is Thomas Levi. He was born near Ystradgynlais on October 12th 1825, and though he began working in the iron industry, by the age of 21 he was preaching at Yorath Chapel. By 1855, he was the minister at Capel Yr Ynys, but by 1860 had moved on to Philadelphia Chapel, Morriston. An author of over 30 books, and a translator of twice that number into Welsh, he is most famous for producing the children's magazine "Trysorfa y Plant" (The Chilren's Treasury), which at its height had a circulation of over 40,000 a month. He died on the 16th June 1916, aged 90.

The span of his life thus encompassed Yorath's decision to construct Capel Yr Ynys, the entire life of the chapel as a centre of worship, and the first decade of its successor, Moriah Chapel, Penrhos.